Senior Ball
Save the date for "New York: A Timeless Night in a Timeless City"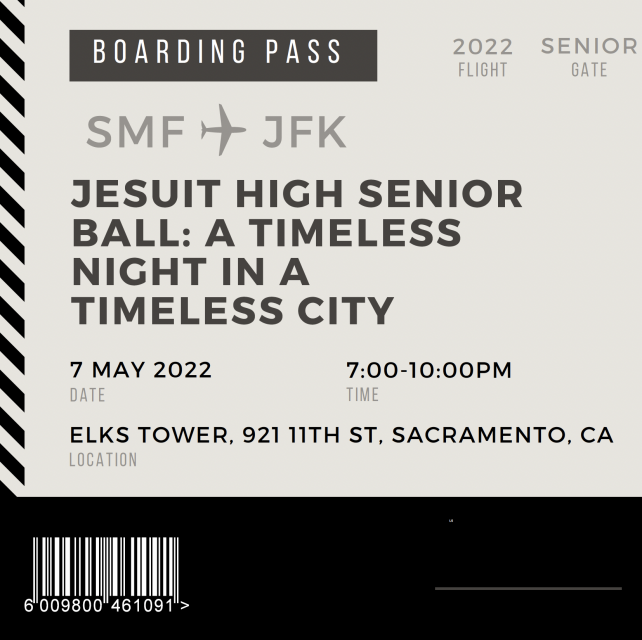 Senior Ball, Saturday, May 7, from 7:00 pm to 10:30 pm in the Elks Tower, Downtown Sacramento.
Parking is available across 11th street in the City Hall Garage. Sacramento Police Department and Elks Tower security will be on site.
Tickets
$75 per ticket. Students may come as individuals or bring one guest. Your ticket includes dinner.
Early Bird Pricing – Save $5 per ticket through April 25!
Students that receive Financial Aid may complete the Dance Scholarship Request Form. Please complete the form ASAP, as available funds will be distributed as applications are received.
Guest Pass
All dates (if they attend a school other than St. Francis, Christian Brothers, or Cristo Rey) must have a Guest Pass on file with Dean's Office by May 2, 3:00 pm. Senior Ball Guest Pass
All attendees promise to follow the dress code, rules and behavior listed online and in Student Parent Handbook.
To change your ticket information contact Mr. Peter Ferrari.