Sarah Kelso
Spanish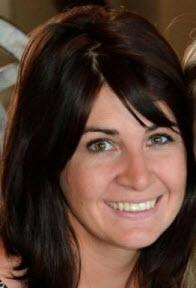 Sarah Kelso earned her BA in English and Spanish from UC Berkeley and her MA in International Affairs from Columbia University. During her MA program, Mrs. Kelso's focus was on language and linguistics. She took PhD courses from Columbia University's Spanish Department, and also studied French and Arabic. While obtaining her MA, Mrs. Kelso was the senior editor for the Journal of International Affairs in New York City. Prior to joining the World Languages Department, Mrs. Kelso worked in the Mission District of San Francisco as a case manager to support families through occupational training and employment opportunities. This work led to her interest in microfinance, and she later went on to conduct microfinance research with entrepreneurial families throughout Guatemala, Honduras and Mexico.
Education:
BA Spanish and English-UC Berkeley, 2004
MA International Affairs-Columbia University, 2009
Moderator/Coach:
In 2014, Sarah Kelso completed a yoga teacher training program in order to offer yoga as an enrichment course for students at Jesuit High School.
First year working at Jesuit: 2009