John Shorey
Rugby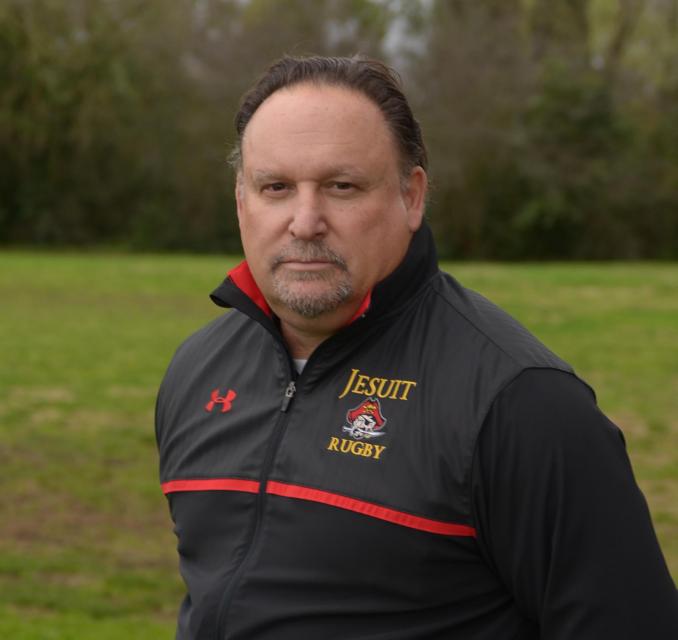 Coach Shorey has been a member of the Jesuit coaching staff and head varsity rugby coach since 1997. Also, from 2011-2013, John has been a coach for the University of California-Davis.
John received his Bachelor of Arts degree in architecture from U.C. Davis in 1989, where he competed in both football and rugby from 1985-1989. After graduation, Coach Shorey continued to compete in rugby as a member of the Sacramento Rugby Club from 1989-2010, and the Cal Bald Eagles International Rugby Touring Team 2000-2010.
Coach Shorey has developed his coaching expertise by advancing through the USA Rugby Coaching Levels 1-3. He has helped guide Jesuit High School to many U.S. National #1 rankings and has helped send more rugby players to the U.S. National Team than any other high school program.
While under John's leadership, Jesuit Rugby has won 10 National Championships, 18 State/Nor-Cal Championships, 21 Conference Championships, and 18 USA High School Rugby National Top 3 Rankings.
John shares his coaching philosophy that Jesuit Rugby is a no-cut team. We want our players to give us their best effort at full speed. All players will play in games; nobody is more important than the team.
Coach Shorey shares that one of his greatest coaching moments is beating Highland in 1999 in the semi-final game in Utah. That game launched Jesuit Rugby into the final game and its first National Championship.