Athletes Off Campus Still Carry Marauder Pride
Gian Carlo Gonzalez '22, Charles Sander '23
Excelling at Junior Olympics
Marauders Gian Carlo Gonzalez '22 and Charles Sander '23 participated in the Junior Olympics in Jacksonville, Florida, this summer. With more than 5,000 competitors in attendance, the Junior Olympics is the premier national event for young athletes.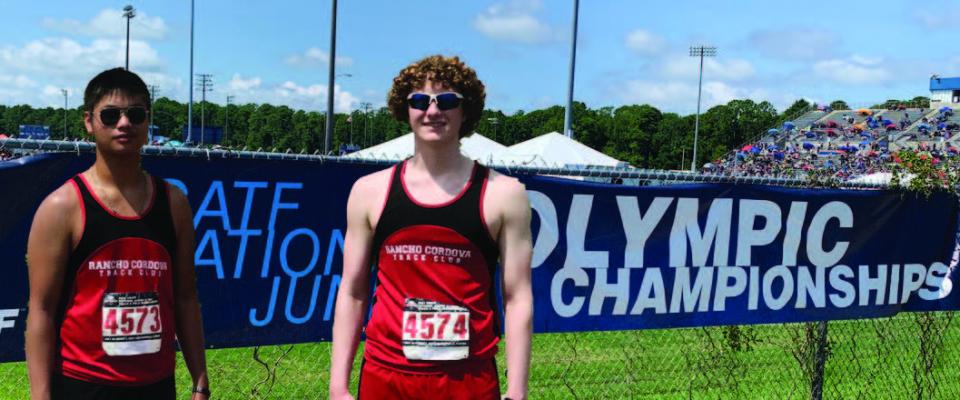 Both athletes qualified and competed in field events—Gonzalez in the hammer throw, and Sander in the javelin throw—which are disciplines not available in their Jesuit High School CIF season. Additionally, both also qualified for national-level competition in the shot put and discus—events in which they compete for Jesuit.
At the competition, Gonzalez, an honor roll student, finished 29/60 in hammer and 43/70 in the discus. And, Sander, who is at the top of his junior class, finished 30/60 in the javelin, 38/60 in the shot put, and 47/65 in the discus. He also leads both the Jesuit Mathletes team and Echelon Catapult, a community outreach STEM student-run program.
Dylan Tsoi '23
Jesuit Junior Nationally Ranked in Tennis
Dylan Tsoi '23 has been tearing up the national tennis circuit since he was 12. Tsoi has had great success with medal wins in doubles this summer. At the United States Tennis Association (USTA) Junior National Championships, Tsoi and his partner, Emon van Loben Sels from Sacramento, were the bronze medalists (3rd place) in Boys 16 Doubles at the Junior Hardcourt Championship in Kalamazoo, Michigan.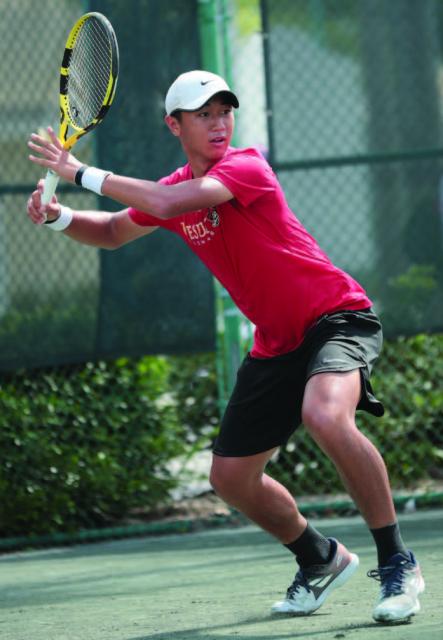 Tsoi was also a bronze medalist, Boys 16 Doubles, at the Easter Bowl National Championship in San Diego; and won Gold in Doubles and was a quarter-finalist in singles, Boys 16, at the National Clay Championship in Boca Raton, Florida.
At Jesuit, Tsoi is vice president of the Pre-Med Club, co-president of the Financial Literacy club, and participates in the Business Investments Club and the Asian Pacific Islanders Club. With his junior and senior competitive years still ahead of him, Tsoi already holds the current NorCal Section championship in Boys 18s Doubles.
Brenden Sands '22
Trap Shooting State Champion
Brenden Sands '22 has grown up being an outdoorsman and his talent for shotgun sports recently earned him multiple state championships. He has worked since freshman year with Assistant Dean Keegan Smith to bolster the interest and viability of Jesuit High School's Sportsmen's Association and serves as its president. Because of restrictions during the pandemic, Sands competed in 2021 with the Del Oro Trap Club which consists of students from multiple high schools but live in Placer County.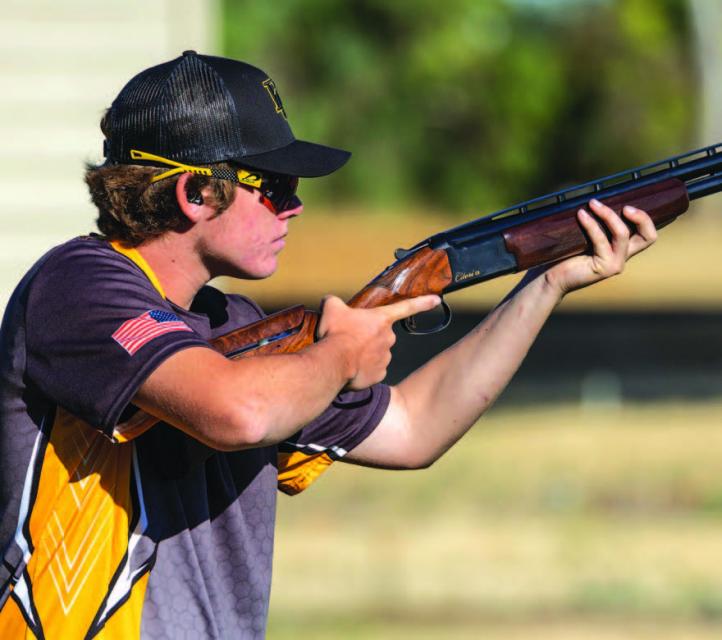 Sands was a member of the five-man team who clinched the California Youth Shooting Sports Association varsity championships by edging out De La Salle High School by one point at the last shoot of the season in Stockton. Individually, Sands also won at the Pacific International Trap Association's California State Championship in two shooting categories and was honored by the state shooting association as the all-ages rookie of the year runner-up.
Sands is also a Marauder football varsity player, and serves as a Big Brother, Kairos leader, and Admissions ambassador. A member of the National Honor Society since his sophomore year, he balances his academics and athletics while still maintaining a 4.6GPA.