Funding the needs
Making the case for support — fundraising focus areas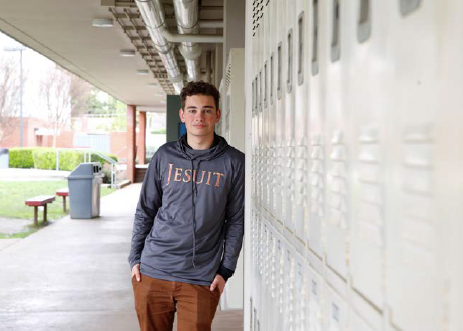 Recently, a parent of one of our current students suggested to Fr. McGarry, S.J. that Jesuit High School explain to the broader constituency the many ways to "Support Jesuit" through financial contributions. Often, campaign names or various terms are used but clarity on what each campaign actually does is unclear. Throughout each year, we make appeals for support in the following areas: Tuition Assistance, Capital Projects, Operating Needs, and Planned Giving.
Tuition Assistance
Current Year Tuition Grants
Annual tuition assistance awards for students in need during the current year.
Scholarship Endowment
Provides long-term support by investing donated funds. Endowment earnings are used for annual tuition assistance awards. The endowment is an important source for the future viability, sustainability, and accessibility of Jesuit High School. Currently, we are able to give $1.3 million in tuition assistance to 300 families each year. If we had more, we could give more. The need is there. We have established an annual Scholarship Luncheon for the purpose of raising endowment funds.
Capital Projects
Barry Gym Project
Our current project is the renovation of the Barry Gymnasium, with a total fundraising goal of $2.8 million. Plans include installation of air conditioning, new lighting, state-of-the-art sound and media technology, all new bleachers (including some seatbacks), structural and general aesthetic improvements and more.
Operating Needs
Jesuit Auction
Our long-standing Auction and Gala, along with the Annual Fund, are the sources for raising the $1.8 million that we need each year to meet our operating budget needs.
Annual Fund
This general fund supports the day-to-day needs of our students in areas such as academics, athletics, Christian service, campus ministry, visual and performing arts, co-curricular activities, programs, clubs, and so much more.
Alumni Giving
With over 10,000 alumni, their cummulative giving could make significant impact to our future.
Planned Giving
Jesuit Legacy Society
Individuals and private foundations may include Jesuit in their charitable planned giving through contributions that include estate planning, gift annuities, wills or living trusts, beneficiary designations or IRA Rollovers.