Law named Carlsen Center Executive Director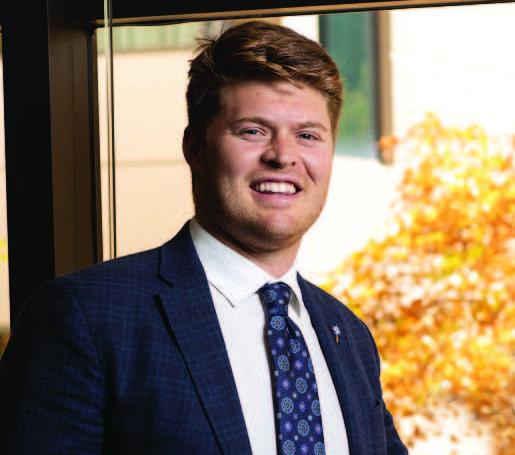 By Dixie Reid, Sacramento State Communications
Cameron Law '11 spent the last 14 months positioning Sacramento State's Carlsen Center for Innovation and Entrepreneurship as a force in the region. That work has earned Law an appointment as the Center's executive director, capping his interim run in that position that began in October 2019.
A Sacramento native, Law attended UC Davis on a partial baseball scholarship and earned a bachelor's degree in Managerial Economics with a minor in American History. He earned a master's degree in Business from the University of Queensland in Australia, with a double major: Social Impact and Sustainability, and International Business.
Before arriving at Sac State, Law was executive director of Social Venture Partners. His responsibilities included planning, fundraising, and building community partners.
Law brought his experience and professional connections to the Carlsen Center, arriving shortly before the university's Global Entrepreneurship Week (GEW) in 2019, where, on behalf of the University, he accepted a $1 million gift from Western Health Advantage, which ensures that the GEW will thrive for years to come.
Law says part of his motivation is his love for this area. "I love the Sacramento region and am deeply passionate about the role entrepreneurship plays in building economies and solutions to our world's challenges," Law said. "I see so much promise for the region and believe that, in order for us to realize our potential as a region, we must grab hold of and harness the entrepreneurial spirit."