Dana & Phil Talk Risk in NYC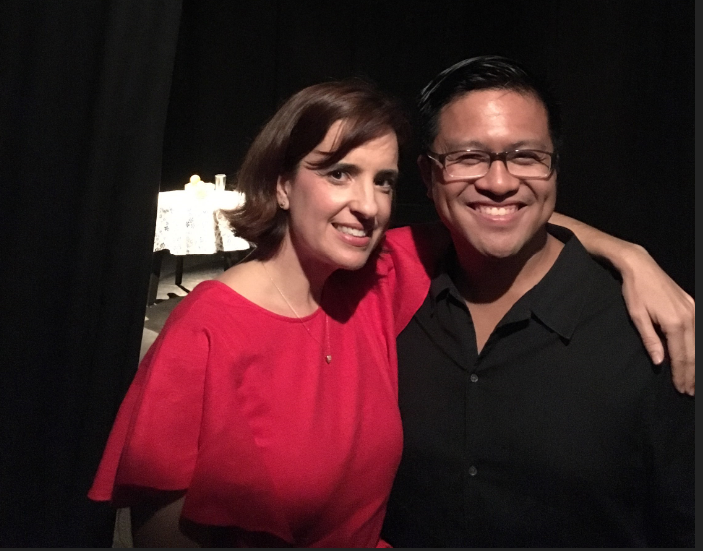 Jesuit Drama alums (and fellow New Yorkers) actress/playwright Dana Jacks (Reckless, Ten November) and production stage manager Phil Gutierrez (All American, The Wonderful Wizard of Oz) recently met and collaborated on Dana's one-woman show, Fall Risk, produced and performed at The Tank.
Read about the harrowing, true-life event that inspired her play here.
Congrats, Dana and Phil!
Here's to our alums connecting and collaborating. : )