Mock Trial Team Proceeds to Quarterfinals
Sacramento County Mock Trial Competition Preliminary Round Update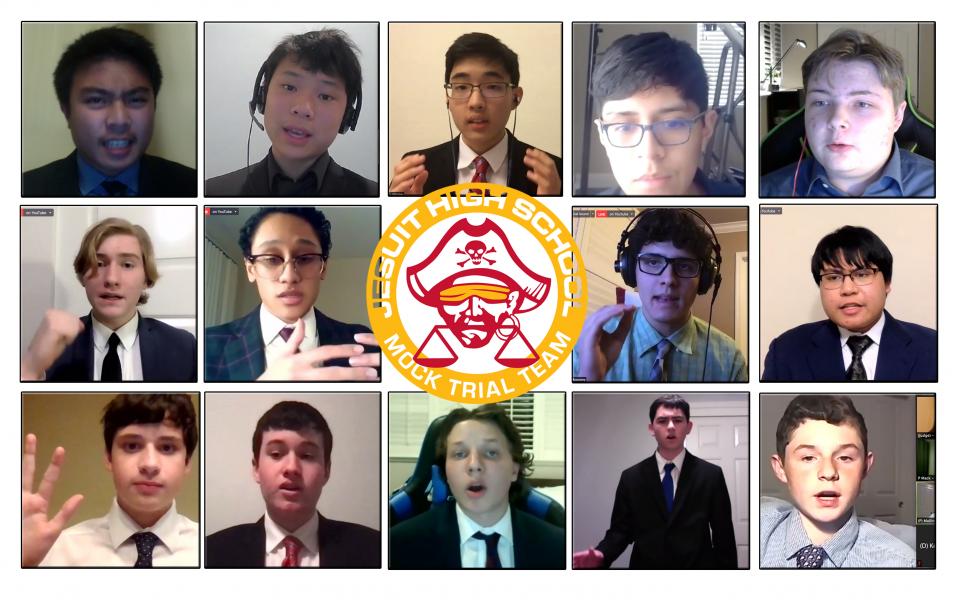 This past Wednesday, the Jesuit High School Sacramento Mock Trial Team competed in the final preliminary round of the Sacramento County Mock Trial Competition. With their backs up against the wall, in a "win and get in" showdown against Sacramento Country Day School, the Marauders took the necessary two out of three ballots, to earn a spot in the Quarterfinals.
Individual awards were given to numerous Marauders for their excellent displays of legal knowledge, public speaking, and deference given to the court. Attorney Ryan Mack garnered honors as Best Attorney after his dazzling display cross-examining the Defendant and securing the victory with his most convincing Closing Argument of the competition. Attorney Robert Lee earned marks as the MVP of the round through his delivery of his Opening Argument and artful cross-examination of a key Defense witness. Robi Casteneda drew attention from several judges through his phenomenal Direct Examinations, earning Second Best Attorney on two ballots.
But the accolades did not stop with the attorneys. Zachariah Michelena and Matthew Ferrara received the designations as the Best Witnesses of the round. After Enoch Chang's impressive performance, judges honored him with the Second Best Witness designation.