State still has mask mandate in place for schools
CDPH to provide update on Feb. 28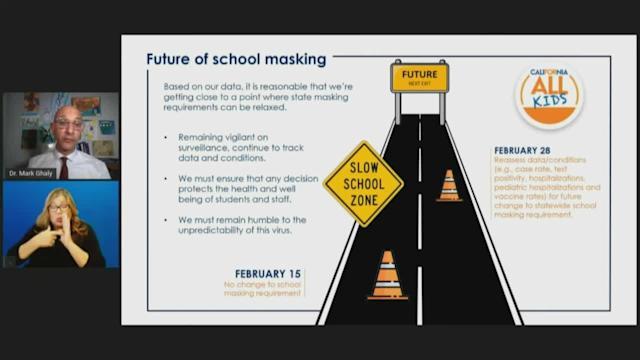 Monday, California Health and Human Services Secretary Dr. Mark Ghaly provided a statewide update on the progress of combating COVID-19 in schools and introduced the state's pathway for relaxing school masking mandates. On Feb 28, the state will announce the timeline to lift the school masking mandate as long as COVID-19 health metrics continue to improve.
Dr. Ghaly confirmed that although the statewide indoor masking mandate lifts today, Feb 15, for vaccinated individuals, the current statewide mandate requiring masking in schools for students and educators will remain in place. This holds true for all schools – public, private, and charter. It is not at Jesuit's discretion to make any change while CDPH mask mandate is in effect.
Regardless of the state's future decision on school masking, local public health officers and local education agencies may still require masks if they so choose. At this time, Sacramento has stated they will follow state guidance and not implement further requirements. School employees remain subject to the Cal/OSHA emergency guidance that took effect in January, which requires masking regardless of vaccination status.
California has seen a downturn in certain health metrics, including case rates, test positivity, and hospitalizations. Ghaly said the state will continue to assess COVID-19 conditions for the next two weeks. Once more information and the timeline on masking is received from CDPH, Sacramento County, and their school districts within – including Jesuit – can review virus mitigation efforts and make any updates.