What Are the Goals and Values of a Jesuit Education?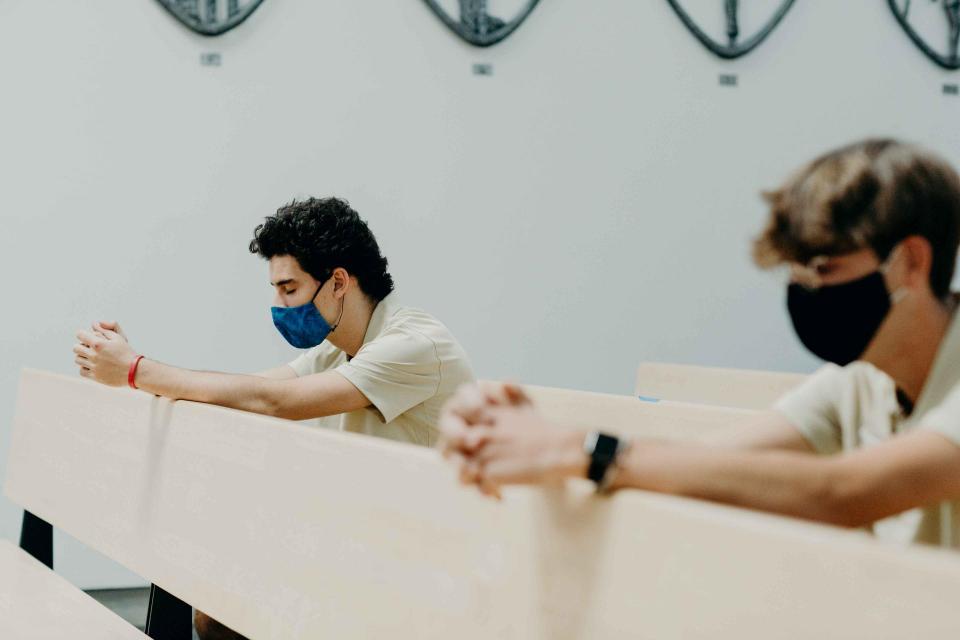 Jesuit High School of Sacramento is a Roman Catholic college preparatory dedicated to forming competent young men into conscientious leaders in compassionate service to others for the greater glory of God. We foster a community of respect, dignity, and inclusion for students of all backgrounds, because each student is an individual personally loved by God. The goals and values of a Jesuit education shape the intellectual and spiritual growth of young men and cultivate future leaders in service.
Goals of a Jesuit Education
The main goal of a Jesuit education is to prepare students for a life of service to God through active service to others. Based on the example of Christ and the teachings of the church, Jesuit education promotes "a spiritual vision of the world in the face of materialism, a concern for others in the face of egoism, and the cause of the poor in the face of social injustice." The goal of a Jesuit education is to teach each individual how to develop their unique role as a member of the human community.
Values of a Jesuit Education
Jesuit schools encourage mutual respect and promote human dignity in the educational community. A Jesuit education supports the development of the total person for each student: intellectual, emotional, physical, and spiritual. Each student is permitted to learn at his own pace, according to his own ability. Cooperating with the unique abilities of others teaches students to recognize how each person contributes to the advantage of the group as a whole. These values prepare young men for Christian leadership.
Goals and Values of Jesuit High School, Sacramento
At Jesuit High School, our objective is to educate leaders in service. Our goal is to guide the religious development and intellectual formation of young men as they grow in reason, logic, critical thinking, and faith. Theology classes provide a framework and vocabulary to help the student analyze and critique his personal experience in light of the tradition of faith.
The overarching goal of the Theology Department at Jesuit High School is to form students who:
Come to know more deeply God's love.
Hear more clearly Christ's call to be men for others.
Respond more generously and fully in a life of discipleship.
As a Jesuit and Catholic institution and a department formed in Ignatian spirituality and pedagogy, our mission is to inform and form young men of faith. Ignatian spirituality is a spirituality for everyday life. It insists that God is present in our world and active in our lives. It is a pathway to deeper prayer, good decisions guided by keen discernment, and an active life of service to others. An education at Jesuit High School of Sacramento instills these goals and values in young men, and teaches them to respond to their personal call from God.