Baseball star Ethan Tsui '23, a Marauder and a friend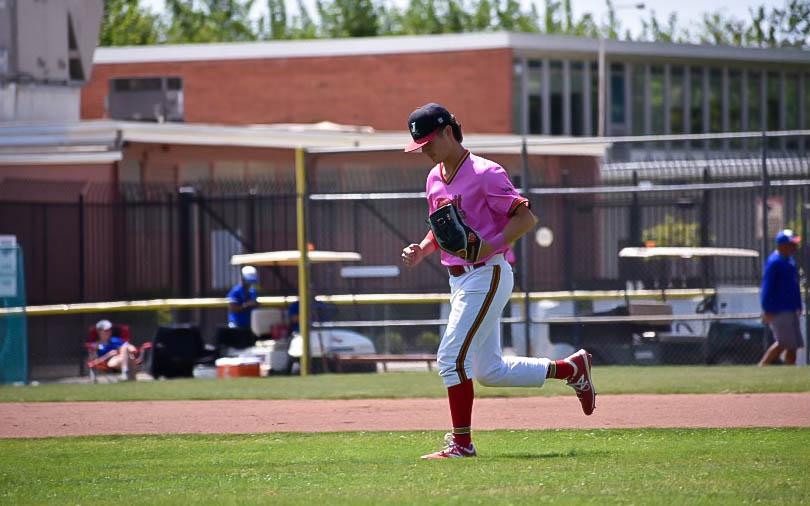 At the start of 2019, the new batting cages for the Jesuit High School Sacramento Baseball Team had just been constructed. Varsity Baseball Coach Joseph Potulny '76 was holding tryouts when he noticed a freshman who was there almost every day. That freshman was Ethan Tsui '23 who would eventually end up starring on Coach Potulny's varsity baseball team.

"He was pretty dialed in from the beginning," Coach Potulny said. "His approach to preparation, it's as good as anyone else. I think the thing I appreciate most is he's been open to whatever unfolds."
One of Ethan's good friends, Eric Gomez '24, met him while playing summer baseball. He too admires Ethan's strive for success and his dedicated work ethic.
"[The main thing that stands out about Ethan] is how hard he pushes me to be the best version of myself that I can be," Eric said. "Every time that we hit in his cage, he keeps wanting to hit more baseballs even though we will be tired and he just wants to keep going."
Ethan's strengths aren't just related to athletics. Coach Potulny has seen him excel in every aspect of being a Jesuit Marauder.
"As Fr. McGarry said, when he was preaching about the three tenets of Jesuit education: spiritual, academic, and co-curricular, I think that [Ethan has] excelled at all three," Coach Potulny said. "Not necessarily in the outcomes, but how he goes about his business. I think he embodies that."
While Ethan has had no shortage of personal achievements in his time at Jesuit, his favorite thing from his four years is the friendships he made along the way.
"The thing I enjoyed most being here at Jesuit is forming lifelong friendships with guys from the baseball team," Ethan said.
With his final semester of high school happening right now, Ethan looks ahead, setting academic and athletic goals for himself in college and beyond.
"Some of my big goals for the future are to have a successful last baseball season here at Jesuit, excel at the next level for college baseball and get a degree in kinesiology, and then hopefully make it to the big leagues," Ethan said.
The impact Ethan has made on the people he has met is what makes Ethan a special part of the Jesuit community.