Bassem Mansour '23, a model of generosity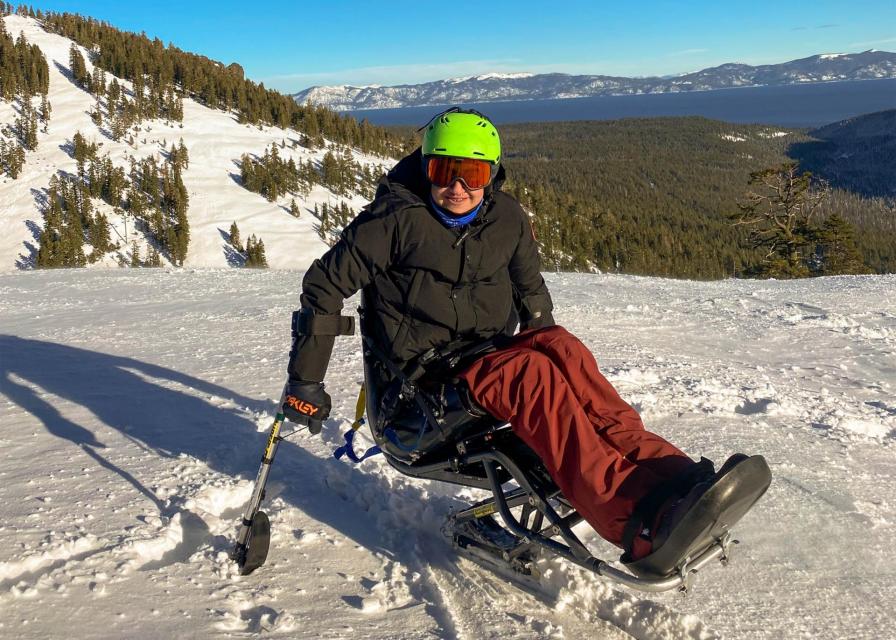 Bassem Mansour '23 is known for his generous spirit and joyous personality. Bassem, however, feels that the community at Jesuit High School Sacramento has been just as generous to him, especially in the aftermath of the accident that changed his life.

"The Jesuit community helped me a lot after I became paralyzed due to a car accident," Bassem said. "When I came back to school, everyone treated me so well and made me feel so happy to be back."
Reid Schaper '23, a good friend of Bassem, is a practiced witness to his courage and determination.
"I know that [Bassem] is a fighter, someone who still finds ways to golf and to ski," Reid said.
Moreover, Reid knows Bassem as a funny guy that is a joy to be around and a source of inspiration.
"He is a role model for everyone going through something," Reid said. "His attitude towards the world has not changed for the worse; in fact, I would say it's for the better. The inspiring person that is Bassem Mansour helps me get through my problems."
One of Bassem's favorite activities is participating in the Jesuit Band. He has been involved in band since freshman year, and is now one of the student leaders.
"I am the lead drummer for the Jesuit jazz and funk band, and leadership to me means building up the younger guys to take over and to make them feel that they have a place here at Jesuit," Bassem said.
Bassem also believes that participating in the Jesuit band has been the best part of his high school experience
"My favorite memory of being at Jesuit definitely has to be being part of the marching band as that is where I made my closest friends," Bassem said.
Band teacher Mr. John Cargile has taught Bassem for four years, and has seen both Bassem's big personality and his commitment to the Jesuit band through rain or shine.
"His enthusiasm is contagious," said Mr. Cargile. "Over the past two years, Bass has been the drummer for our jazz band and his work and efforts have led to us placing many times at Jazz competitions these past two seasons. We have a few more coming up, and he is chomping at the bit to get out there and make his mark."
Bassem has definitely made a mark not just in the band, but on campus life and in Reid's life as well.
"I am very glad I met Bassem, and I think that my life has gotten just a little bit better with him in it," Reid said.