Comeback season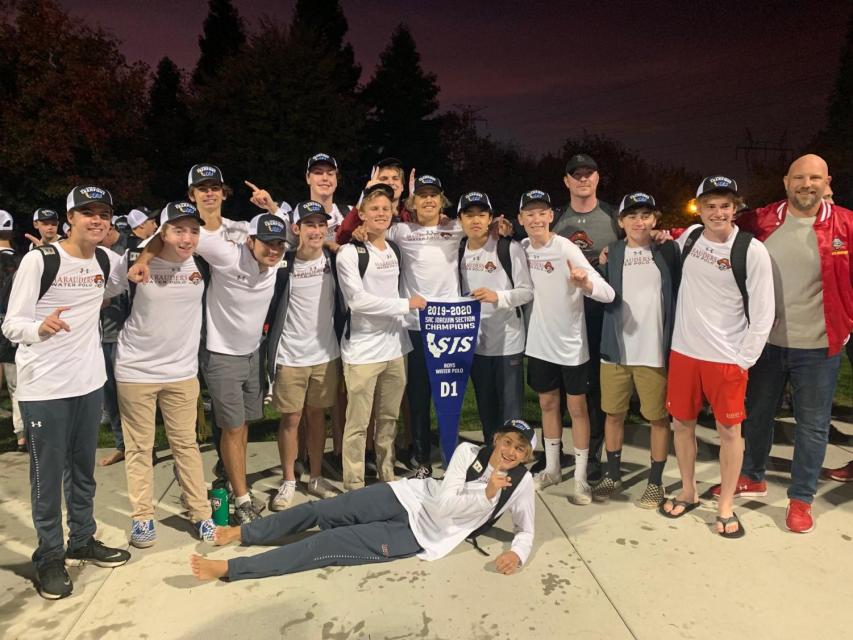 To most, it seemed like the 2019 Jesuit High School water polo season got off to a slow start.
Losing in their first game against Rocklin High School 11-10, the Marauders were dealt several close defeats by major rivals such as Granite Bay High School and Rio Americano High School, which defined much of the early season.
A contributing factor to the slow start was the early loss of several key players such as Joey Holloway '20 and Ivan Soshnikov '20. In the 2018 season, Ivan averaged almost 2 goals and an assist a game, so his inability to play proved to be a severe blow to Jesuit's offense.
After another close loss to rival St. Mary's High School, the Marauders were soon set to play yet another nemesis, the No. 1 ranked Davis High School Blue Devils. By this time though, both Joey and Ivan were back in the water, and No. 8 ranked Jesuit upset the Blue Devils with a tight 5-4 victory.
Player Evan Bird '21 commented that it wasn't just the return of key players but also a different attitude towards practice that made all the difference.
"Our work ethic as a team shifted when we saw that these narrow losses could be avoided with additional practice, and when we met our rivals again, the outcome reflected these changes," Evan said. "Additionally, we gained back outstanding players such as our All-American Ivan Soshnikov and Joey Holloway."
Following their triumph over the Blue Devils, Jesuit's rank was jumped up to No. 4 in the Division I Sac-Joaquin Section Championship. The Marauders built on their victory and dominated the section tournament, consisting mostly of teams they had previously lost to.
The only direct challenge came from the Rio Americano Raiders, who competed against Jesuit in the semifinal but lost 8-7. The Marauders handily defeated their next opponent, GBHS, in the Section Championship 13-7.
Their season didn't conclude with the Section Championship, however. In a bid to win the Division II NorCal title, Jesuit made it all the way to the championship match but was narrowly defeated by Buchanan High School 10-9.
Despite the season's slow start, player Keegan Moore '23 looks past that and sees what the team accomplished.
"We had a successful end of the season, especially in the postseason," Keegan said. "We took a poor start of the season and made the most out of it."
Ivan also looks past the beginning of the season. Having committed to UC Davis for water polo, he will be moving on next year from playing as a Marauder, but he wants his younger teammates to appreciate what they all achieved together.
"I want next year's team to play as hard as they can," Ivan said. "It is pretty clear that if a team works together and does their best, anything can be achieved. No one thought that we would win the section title this year, but we kept on fighting and proved everyone wrong."
With a section title to defend and a NorCal title to win, the Marauders are looking to learn from their successes and mistakes in order to make the 2020 season the program's best yet.
Matthew Marsh '20