Daniel Sokoler '23: proud leader on campus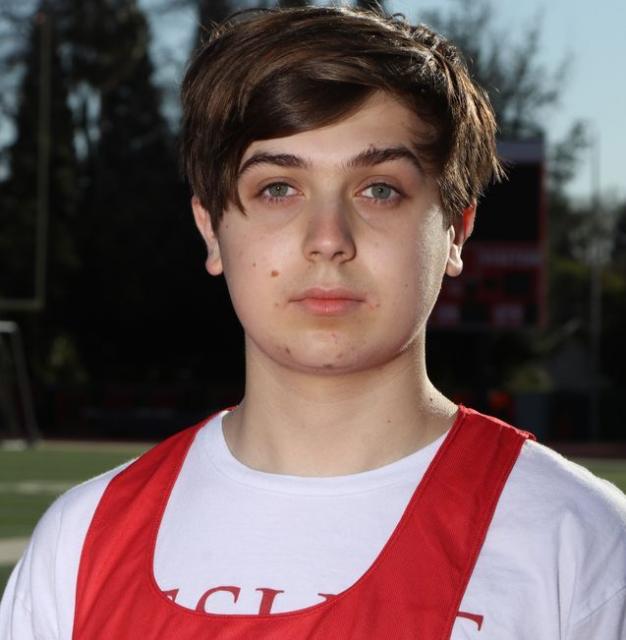 Over his years at Jesuit High School Sacramento, Daniel Sokoler '23 has distinguished himself as a "Man for Others" through his involvement in the community and his leadership of Jesuit's Jewish Student Union.

Physics Teacher Mr. Lawrence Simon '13 appreciates Daniel's academic commitment as well as his kind personality.
"Aside from his natural intelligence, I appreciated his warm, gentle nature," Mr. Simon said. "I have really enjoyed teaching Daniel, and it has been a pleasure to watch him grow throughout his junior and senior years!"
Outside of the classroom, Daniel finds joy in pursuing his many passions, one being the Jesuit Jewish Student Union (JSU). Serving as the club's president, Daniel is making an effort to help all Jewish students feel included at Jesuit..
"[As President of JSU, I] help raise a larger Jewish awareness on campus," Daniel said. "There are not many Jews at Jesuit. When I lead, I generally try to make sure everyone feels included, and that people have enjoyable experiences, as I feel this is what makes a good environment."
Matthew Ferrara '23 views Daniel as a strong leader and supporter of the members of JSU.
"He is a leader who is respected by his peers; he is always able to rally support for [JSU] events," Matthew said.
On top of JSU, Daniel has a passion for sports. Matthew recognizes Daniel's love for sports and can see a job in professional sports in his future.
"He is very knowledgeable about sports, so I would not be surprised if he becomes general manager of a sports team someday," Matthew said. "Even though he will likely fleece you in a fantasy football trade, he is not afraid to laugh at his own mistakes as a team manager which makes [any fantasy] league more fun."
Daniel appreciates the community Jesuit has provided and is proud to be a part of the Jesuit brotherhood.
"I think the Jesuit community is unlike any other high school," Daniel said. "There really is this sense of brotherhood and community here, which sounds cliche, but it's just a really great atmosphere to be a part of."