Glimpse of the Brotherhood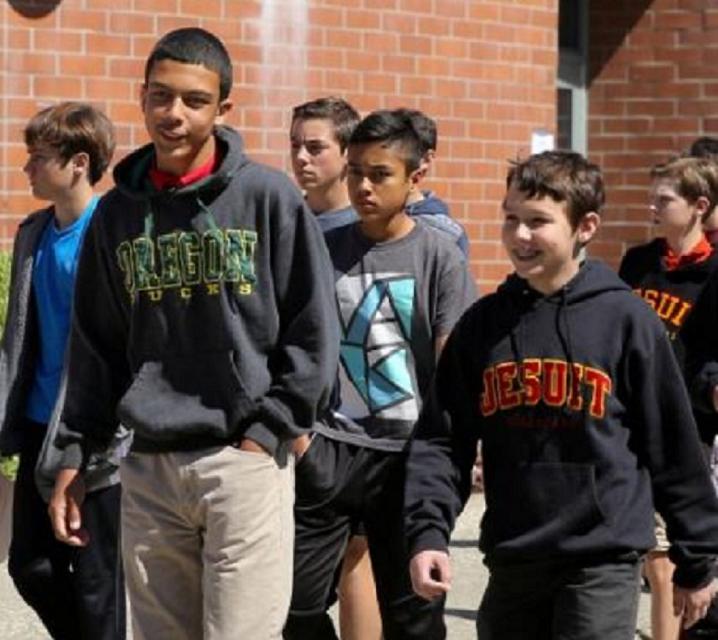 Each year, Jesuit High School hosts several Shadow Days that allow potential Jesuit students to "shadow" a current student for a day. Prospective students get a glimpse of what life is like on campus and in the classrooms during a typical school day.
Current Jesuit students, from freshman to seniors, volunteer to lead potential Marauders for the day. They are responsible for leading the shadows on a campus tour, attending classroom instruction, and participating in the day's activities.
The opportunity to experience Jesuit's environment is crucial because it can be a determining factor of whether or not the prospective students decide to attend the school.
"For better or worse, Shadow Days always leave an impression," said Director of Admissions Mr. Matthew Ramos '05. "Choosing a high school is a big decision and a shadow experience can be the deciding factor."
Michael Chambers '21 recalls how his Shadow Day influenced his decision to attend Jesuit.
"Shadow Day had a huge impact on how I felt about Jesuit," Michael said. "What I enjoyed most about my Shadow Day at Jesuit was being able to experience what high school was like for a few hours. It was awesome to experience education in a completely different way than what I was used to."
Shadow Day has continuously shown to be informative and beneficial to many of the students that participate in it. Shane Lavery '20 believes these days are advantageous to the potential Jesuit students.
"I think Shadow Day is very important for recruiting eighth graders to the school and showing how special it really is," Shane said. "I also think giving eighth graders a taste of what's to come will help prepare them to succeed. Shadow Day is the first step of coming to the brotherhood."
This year's Shadow Days are from Oct. 28 to Jan. 13 and go from 8:15-12:20. Be sure to give our campus guests a warm welcome when you see them.
Harley Sherman '22