Jesuit alumni praise the uniqueness of the college prep environment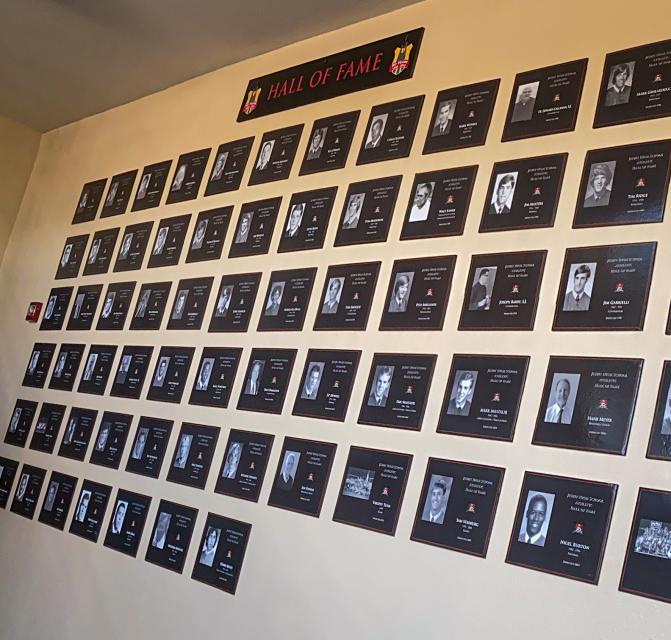 Jesuit High School Sacramento strives to build a successful and faithful foundation for each and every student throughout their four years on campus. After being prepared for rigorous courses and experiencing all the co-curricular activities and social events that Jesuit offers, there comes the time for every student to leave campus and do incredible things as a Jesuit alumnus.

The well known motto, "Men for Others" reveals a fundamental focus of Jesuit High School's mission. The motto teaches students about the importance of serving those in need and how to be compassionate and committed to bringing peace and justice to others.
Donovan Jasper '21 explains what the motto means for him and how it has helped shape the man he is today.
"The most important aspect of Jesuit is to be a 'Man for Others'," Donovan said. "The environment that Jesuit provides is extremely conducive to growth in the right direction. Moral lessons and selflessness were taught at Jesuit and these lessons have led to a more fulfilling life for me."
Not only does the school implement the motto "Men for Others," Jesuit also prepares students for the rigorous courses found in college. Being a college preparatory school, students are challenged daily in the classroom to help build a successful foundation for a rewarding and profitable future.
Kieran Taber '20, a former Jesuit student who is very thankful for the opportunity to attend this great college prep school, shares the importance of Jesuit's supportive school environment and how it has helped as a current college student.
"The college-prep aspect of Jesuit High School is really important," Kieran said. "Jesuit definitely helped prepare me for the tough course load that I have and the school has a great moral standpoint. It has great ethics and I love the religion aspect. It is just overall an amazing school."
Current teacher and Jesuit alumnus, Mr. John Flynn '98, further describes what the school has to offer beyond academics. He highlights the unique experiences students get as a member of the Jesuit community like Kairos, and how the religious aspect helps develop men for others.
"Jesuit High School is a tremendous opportunity and a unique experience," Mr. Flynn said. "The focus on being open to new experiences, and developing the whole man is unique. Having retreats, such as Kairos, is unique and valuable for life. Being taught that God is in all things, and aspects about reflection and prayer is enriching and empowering."
Every year, Jesuit High School educates their students to be intellectually competent, open to growth, religious, loving, and committed to doing justice – all inorder to set students up for an overall successful and faith filled future while being a selfless "Man for Others."