Jesuit ends drought with win over Wolves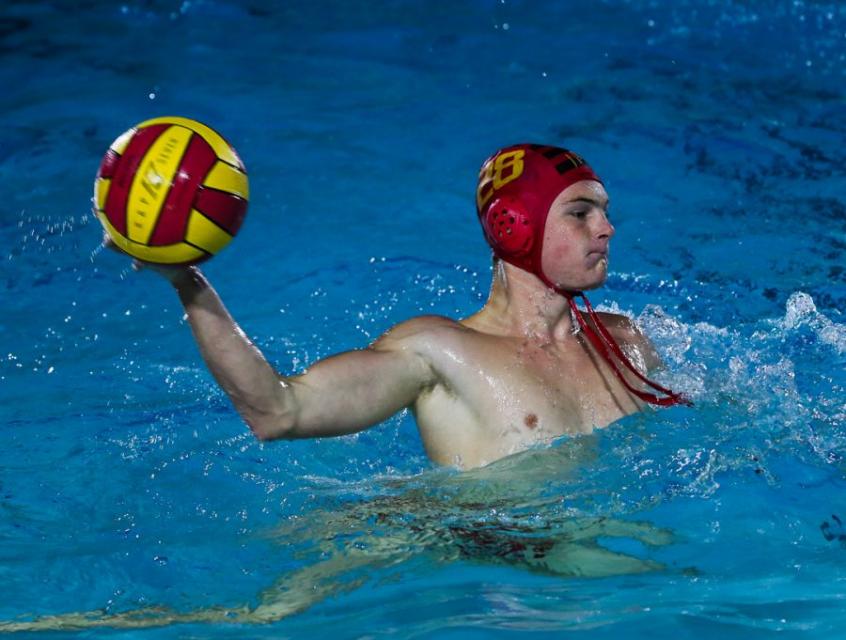 On Tuesday, Oct. 22, Jesuit High School's varsity water polo team took home a win against the Woodcreek High School Wolves. Beating the Wolves by eight points, the game marks the first victory for Jesuit's water polo team after a long string of close defeats.
Jesuit came out strong and took a solid lead early in the game, scoring within the first minute. The Marauders maintained their lead through the rest of the game, yet despite the win, the team still sees room for improvement.
"Not only in our last game but a majority of our previous games, we have lacked the collective effort to play solid team defense for four quarters," left side attacker Jacob Yi '21 said. "However, in the [WHS] game, we did a much better job of communicating and executing our defense for the entirety of the game."
By playing solid defense for all four quarters, Jesuit was able to hold WHS to only two points. Good communication among the players also contributed to the success of the team on Tuesday.
"To beat [WHS], we came in and pressed hard to control the speed of the game and pushed hard on offense," Keegan Moore '23 said. "We had a lot of off ball movement and drives to put us in the best scoring position and to break down their defense."
The consistent defense on WHS broke them down and kept them from scoring. Additionally, continuous ball movement led to a high scoring game for Jesuit.
"We still haven't played much together with our entire roster," said Coach Zac Koerner. "So these next couple weeks, we will see how well we can all play together and get on the same page and be the best version of ourselves we can be."
With playoffs getting closer, Jesuit looks to establish consistency as a team for all four quarters. Make sure to come out and support the team in their upcoming games leading into playoffs.
Lincoln Marks '22, Staff Writer​