More than a Team: Jesuit Football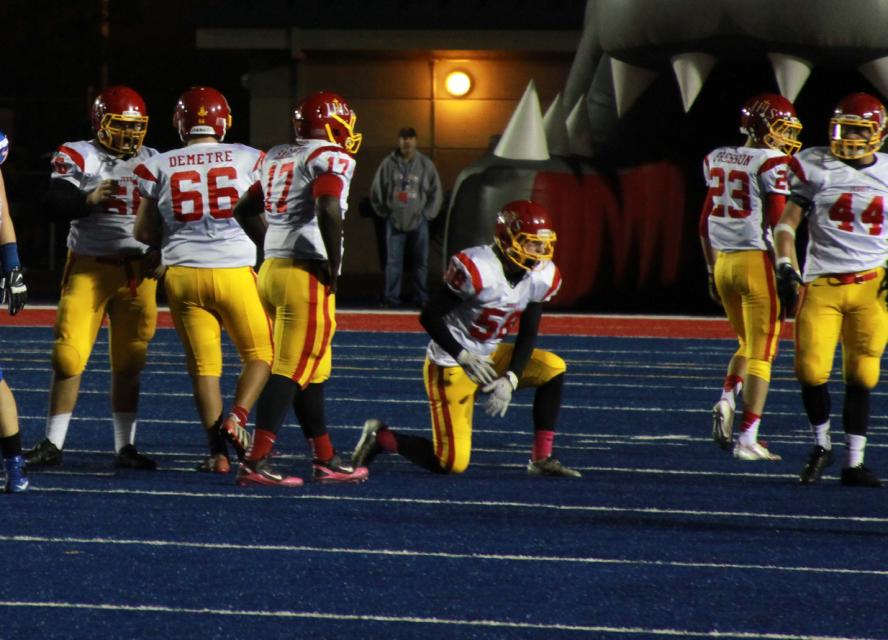 The Jesuit football team has had one of its hottest starts in the history of the program. With a 7-2 record, following the victory at Sheldon, the playoffs are on the minds of the players and student body. Despite being one of the best teams in the section, the Jesuit football team remains humble, crediting hard work and perseverance as the keys to its success.
"I believe that this year's success largely has been due to our preseason work, specifically in the weight room," states Senior tight end and middle linebacker Austin Gates, "Our team took huge strides this year strength-wise and that has really given us an edge over others with more skill."
With only one game to go, Jesuit faces a tough opponent in Oak Ridge.
"I expect us to play great ball and take our momentum right into playoffs," Gates continues. "We are all fighting for the same goal."
The football team is ready for any challenge that comes its way. Determination and strength are key values for the Marauders, who rely on team unity rather than individual talent to find victory. As the players say, "I am my brother's keeper," and this team is ready to battle.
Editor's Note: On Saturday, October 26, the Marauders hosted Pleasant Grove and lost to the Eagles (28-23). The Marauders are 7-2 overall (2-2 in the DRL) and have qualified for the playoffs with their win against Sheldon on November 1.