New look for Open House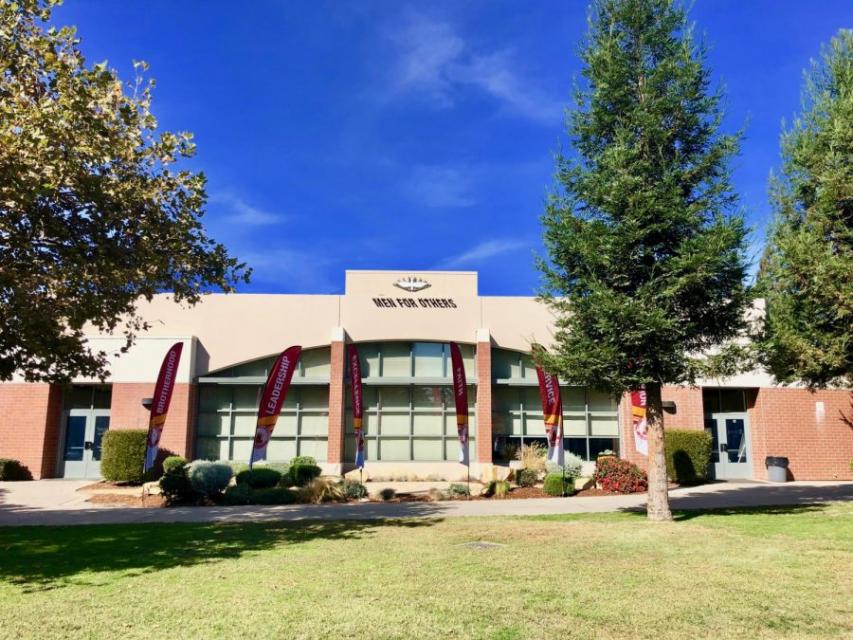 Every fall, prospective students are invited to Jesuit High School's Open House. Last Sunday, more than 400 families visited Jesuit for its annual event.
The goal of the occasion is always the same: to let middle schoolers meet current students and faculty, get a feel for the campus, and catch a glimpse of what it's like to be a Marauder. .
"We have all of our teachers and faculty out there, so we want families to explore on their own and find the people that make this place great," Admissions Director Mr. Matthew Ramos '05 said.
This year's event was different in its approach. Under the direction of Mr. Ramos, Jesuit's Open House took on a new look by moving much of the event's features outside the gym and unlocking the campus for everyone to explore.
People's desire to see more of the school's grounds spurred change in the Open House format. Principal Mr. Michael Wood '99 was able to elaborate on the reasons for the modifications.
"There was feedback from previous Open Houses where people said that it was a beautiful campus, but it was hard to visualize [themselves] being there if [they] didn't see other students and teachers in those environments," Mr. Wood said. "So a lot of it came from feedback from folks who had attended but also the vision of Mr. Ramos, our admissions director."
For Mauricio Murguia-Sarin '20, the opening up of Open House was a positive change. Mauricio helped represent the English department last year and came back this year to find that he was better able to interact with the attendees.
"It was great that it was more spread out like this because we had more time to talk to the incoming students and their parents one-on-one rather than having the traffic quickly flowing out like it did last year," Mauricio said.
Mr. Tom Witzgall '98, the chair of the science department, echoed the idea that the move outside was the reason behind this year's improvements.
"It was a lot easier than being in the gym because it was less crowded and easier to hear," Mr. Witzgall said. "People seemed to like seeing the different parts of campus where teaching and
learning actually occur rather than just having everyone stuck in one place on one tour."
With positive feedback from many visitors, the admissions office under Mr. Ramos is certain that moving many of the main attractions outside will be a permanent feature of the event in the future.