Opinion: Newest Jesuit polos are comfortable and made to last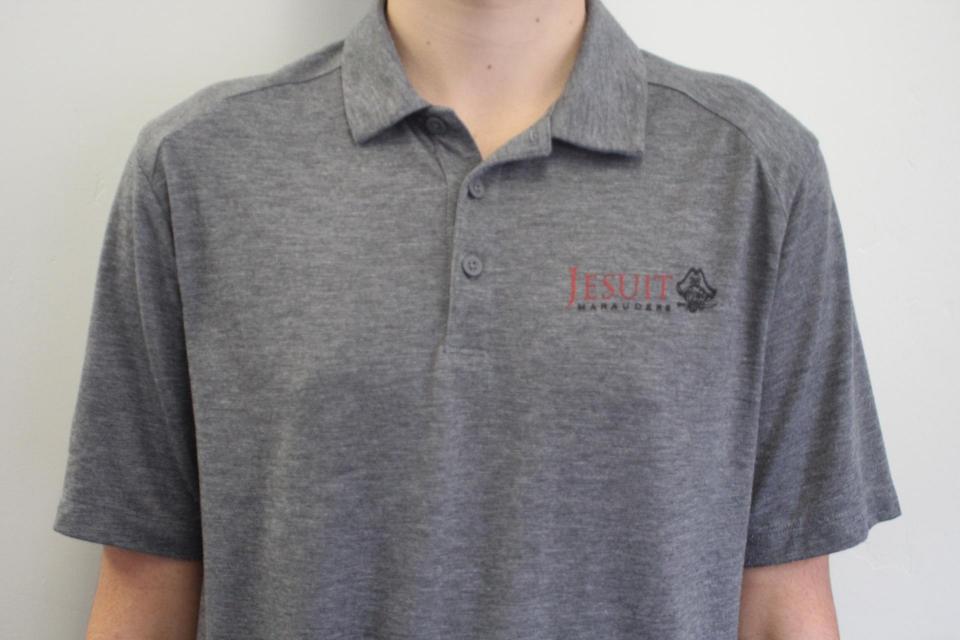 The Jesuit High School Sacramento Marauders Cove has released a new uniform polo that is incredibly comfortable. The comfortable design of the polo creates a sense of empowerment and a desire to get things done with no distractions.
The new uniform comes in the colors heather grey with a red logo and solid black with a gold logo. Although the colors are limited, the polo is still very fashionable. The shirt is made of polyester, cotton, and rayon. This composition makes the shirt very flexible and comfortable. The quality of the shirt also makes it easier to do more activities that might distress lesser shirts.
With many upcoming activities planned it is important that students feel comfortable enough to move around while still being in dress code. Santiago Gage '22 gives his thoughts on the new and improved polos.
"I'd fully play some spikeball wearing it," said Santiago. "Do some fun activities. Do some pickup basketball. Some good ol' fun."
With the new "Community" periods, the opportunity for more activities has increased dramatically and the old Jesuit polos just wouldn't have cut it. In many ways, this new polo is perfect.
While the polo's high quality allows for sports activities, they can also be used during just about any activity.
"It is amazing quality," said Anthony Amakarczyk '25. "It won't tear unless you try to tear it. It is really comfortable. I can absolutely sleep in it."
The polos have been a huge hit amongst students.
"I think the quality of the shirt is really good," said Julian Martinelli '23. " Better than the last shirt, and it is much softer."
Shirt shopping, most of the time, takes into account whether the shirt is going to last a long time and just because a shirt is comfortable doesn't always mean it is going to hold together. However, Santiago does not think that is the case for this new polo.
"It's good quality, " Santiago said. "Well stitching. Doesn't look like it is gonna rip apart."
Overall the empowering poly/cotton/rayon shirt that comes in heather grey and solid black is incredibly comfortable. The flexibility and the durability gives the shirt a multipurpose feeling. Most importantly, the shirt is said to be very reliable. This polo will definitely be a favorite and a first pick out of the closet for Jesuit students.