Opinion: "The Queen's Gambit" is an intelligent, detailed masterpiece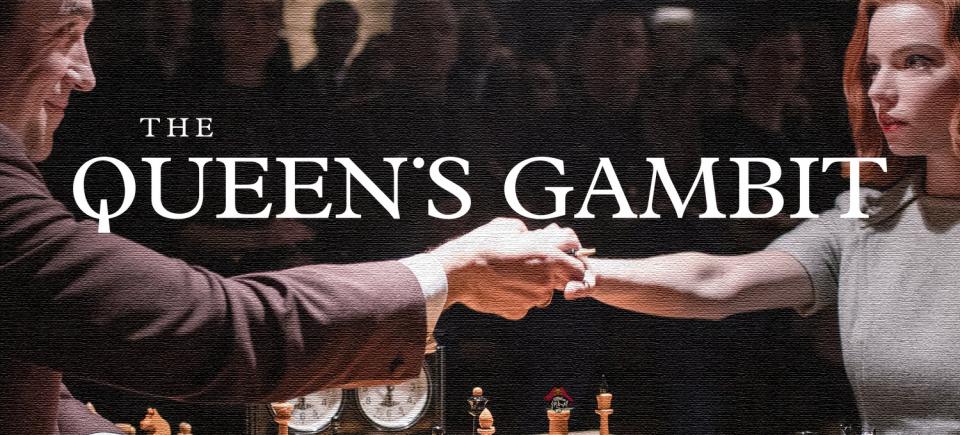 One of Netflix's Original limited series, "The Queen's Gambit," was first released on Netflix on Oct. 23, 2020. This captivating show directed by Scott Frank and starring Anya Taylor-Joy has won 11 Grammys and is critically acclaimed among many.

This seven-episode show based off of Walter Tevis' novel "The Queen's Gambit," follows the story of Beth Harmon (Anya Taylor-Joy). Throughout the show, we learn about her upbringing in an orphanage, Beth's early days of playing chess, and her way to the top of the chess-playing world.
One of the biggest strengths in this show was the sets, the props, and the wardrobe. Each scene was so detailed and everything from the specific outfits to the unique wallpaper patterns really made the show feel like it was set in the 1950s and 60s.
The wonderful acting, especially by Anya Taylor-Joy and Moses Ingham who plays Beth's childhood best friend, Jolene, was another strength of the film that was extremely entertaining. Each and every actor portrayed their character's emotions beautifully and really illustrated their character's evolvement throughout the show.
Another highlight of this limited series was the directing. Scott Frank, an incredible director and expert on cinematography, wrote and directed this entire series. His excellence in managing this series even won the award for Outstanding Directing for a Limited or Anthology Series or Movie at the 2021 Emmy Awards show.
Carlos Rafael Rivera, the composer who created the soundtrack for "The Queen's Gambit," played another key role in making this show a masterpiece. Every single song and musical audio incorporated into the vibrant scenes fit perfectly and really enhanced the entire production.
One aspect that I find really important and noticeable in this miniseries is the empowerment of women. Beth, starting from the young age of eight, has an unusual excellence in chess. Throughout the series, she successfully competes against male contestants while displaying an independent and strong character.
Overall, "The Queen's Gambit" is one of the best shows I have seen. The acting, the sets, the costumes, the music, it's all just incredible and really makes the entire show a masterpiece. I would definitely recommend this show to anyone interested in chess or just a great cerebral and emotional series.