Opinion: "Retro Bowl" provides 8-bit fun for all football fans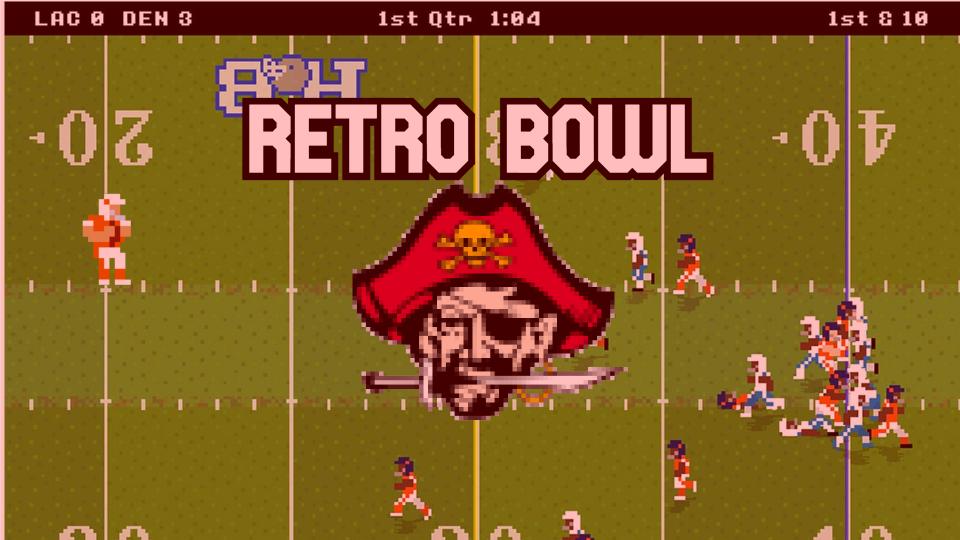 The mobile video game "Retro Bowl" is an 8-bit American football game with graphics that emulate nostalgia of the 80's phenomenon "Tecmo Bowl" on mobile devices everywhere."Retro Bowl" was created by British video game developer, New Star Games, who have published a multitude of sport-based games in the past.

Being one of the many football games offered on the App Store, "Retro Bowl" stands out from competitors like "Madden" by offering a wide spectrum of customization when it comes to teams and players. Customers can purchase the "Unlimited Version" for $0.99, which grants them the ability to edit team names, uniform colors, and league names.
The game's graphics are certainly the trademark of the game, as it feels like a true old-school arcade video game with simple but elegantly displayed pixelated players. Although the art form is not as realistic as the Madden franchise, Retro Bowl graphics still packs a punch as the pixelated players have excellent throwing, diving, catching, juking, and tackling graphics.
Similar to real life, the choices that you make as the head coach can deeply affect the outcome of your season, as there is always a different result depending on the choice you make. Not only are you coaching players to do well on the field, but the game also allows you to make tough decisions regarding consequences for players who miss practice, don't perform well, or even get into trouble with the law. Depending on the decisions made, they will affect player morale, fan morale, and even overall team morale.
"Retro Bowl" also offers in-app purchases for "Coaching Coins," which can also be earned by winning and completing in-game achievements throughout the season. "Coaching Coins" are used to complete transactions for important decisions on the main menu. These decisions include coaching staff, facility upgrades, and players that are free agents who can greatly impact your team's performance. In addition to free agency, there is also a draft of three rounds where the user has the ability to scout up-and-coming rookies to draft onto their roster.
"Retro Bowl's" gameplay is what attracts many of its users because it only requires a handful of controls such as passing, juking, and diving. Users can also easily navigate the playbook, as it takes hardly any football knowledge to find success on the field. In addition, users can only control the offense of the team while the CPU (Central Processing Unit) controls your defense in simulation.
Although simple, the difficulty of the game is what hooks the user's attention and develops their addiction over time. The game offers five different difficulties: Easy, Medium, Hard, Extreme, and Dynamic, which ensures that users of all skill levels are able to have fun. The Dynamic difficulty is a fan-favorite because the game difficulty fluctuates on a 1-16 scale depending on how the user is performing in-game, ensuring fresh gameplay every time. As users continue to develop their skill on Dynamic difficulty, they will eventually maximize their difficulty level at Dynamic 16.
"Retro Bowl" is truly a great game that is worth the hours of gameplay it offers, and has been awarded as such by being listed as an Editor's Choice on the Apple App Store. This game is a hit among kids, teens, and adults throughout the country. As the game's popularity continues to grow, so will it's platform across new devices. With unforgettable graphics and one of a kind gameplay, "Retro Bowl" will surely continue to expand and bring hours of entertainment to its fans for years to come.