Opinion: "You" explores the overlap between captivating and disturbing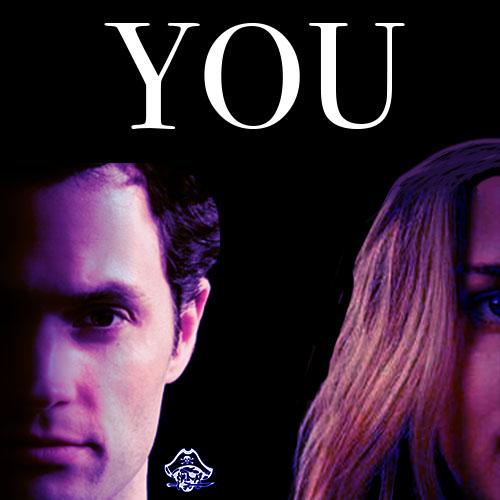 "You," the intense thriller and drama series available on Netflix, released its long-awaited third season on Oct. 15, 2021. This captivating show that first released on Sept. 9, 2018, has grown immensely in popularity and is a big hit among many teenagers and adults.

In each season, Joe Goldberg, the main character played by Penn Badgley, crosses paths with a new woman he can't help but take an interest in. This little crush grows quickly and soon becomes a dangerous obsession. Throughout each episode, Joe uses every tool possible, whether it's the internet or a violent weapon, to eliminate any obstacle between him and his current love interest.
Season one starts out with the introduction of Joe Goldberg and his first love interest: Guinevere Beck (Elizabeth Lail). While working at a local bookstore in New York, Joe first encounters Beck, an aspiring writer looking to make a career with her new upcoming book. Joe stalks Beck, and along the way, gets to know many people who have relationships with her, from her best friend Peach Salinger (Shay Mitchell) to her current boyfriend Benjamin 'Benji' J. Ashby (Lou Taylor Pucci). With his creepy obsession, Joe does whatever he can to isolate Beck and have her for himself, no matter what that entails.
In season two, Joe moves to Los Angeles for a fresh start and applies for a job in the book section of an organic grocery store. There, he meets a chef named Love Quinn (Victoria Pedretti). Just like before, he falls in love and becomes obsessed with Love and all that she has to offer. He meets many people from Love's entire family and circle of friends, and identical to his last situation, Joe finds ways to get rid of them for one purpose: having Love all to himself.
Surprisingly, Love and Joe are still together once season three starts. They have moved to the suburbs in Madre Linda and just like every season, Joe finds someone new to obsess over. This time, it's his neighbor, Natalie Engler (Michaela McManus). But that's not all. What's unique about this season is that there's another pretty woman: the local librarian, Marienne Bellamy (Tati Gabrielle). Joe has to figure out whether his marriage with Love is worth saving, or whether he needs to escape and form a strong relationship with another woman he obsesses over.
Personally, I think the third season is by far the best one yet. The outstanding acting, especially by Victoria Pedretti and Penn Badgley, creates an ominous and unsettling mood throughout the entire show that effectively illustrates the characters' intense feelings.
Not only the acting but the overall storyline is incredibly well done. The show is far more entertaining with the excellent actors and with all the intense unexpected moments constantly occurring in every episode. "You" might just be one of the best murder drama shows I have ever seen.
While the show is very appealing to many, I would only recommend "You" to anyone who likes a violent and intense drama. It does involve murder and a few violent scenes, so some may find it unamusing or possibly unsettling; however, even with the violence and language used by characters throughout the show, I would still recommend it to anyone interested in watching a suspenseful show with dramatic cliff-hangers, a vigorous plot, and outstanding acting.
Overall, "You" is an excellent show. If you decide to watch, I hope "You" enjoy it as much as I did.