Renewed emphasis on the Grad at Grad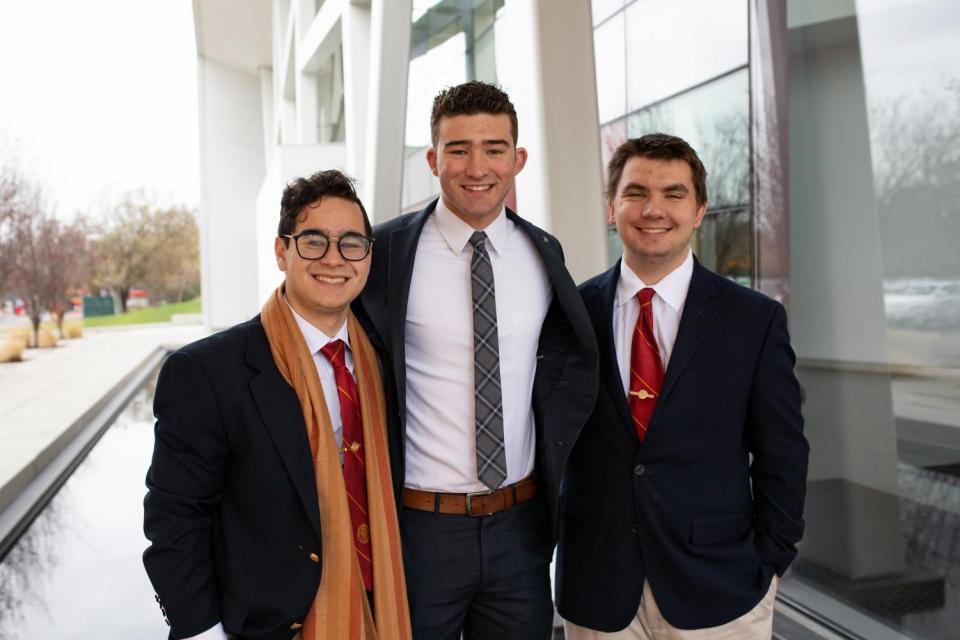 For several years at Jesuit High School, the Examen has been a capstone to each afternoon, closing every school day with a reflection rooted in Ignatian spirituality, but this past year, the Daily Examen has seen a change.
In the first reflection of each week, usually a Monday, students are now given a guiding question to direct their daily contemplation. Throughout the week, students are reminded of the guiding question with additional questions that explore the week's themes.
The addition of the guiding questions is largely the work of Grant Houle '20, the religious coordinator, and Jonathan Fong '20, the diocesan pastoral council student representative.
Their purpose in altering the Examen was to draw students' attention back to integral principles of being a Marauder, something that Jonathan saw as largely being forgotten.
"We added the questions to refocus the student body on the Grad-at-Grad principles because it is something that has been lost," Jonathan said. "This is part of our Jesuit identity, and we can not afford to let it go."
The Grad at Grad is the expected profile of the Jesuit graduate at the time of graduation. The profile consists of five principles: being open to growth, intellectually competent, religious, loving, and committed to doing justice.
Using these precepts, Grant and Jonathan formulated their questions which consider how one has moved toward or away from the profile of the Grad at Grad.
"We used the Grad-at-Grad principles and their respective subtopics to come up with the questions," Grant said. "We used the subtopics as stepping stones to become the ideal Grad at Grad."
With the Grad-at-Grad profile once again being brought to light, Jesuit Principal Mr. Michael Wood '99 is hopeful that students could more effectively use the time allotted for the Examen.
"It's my hope that using the Examen in this way and bringing the Grad at Grad to the forefront of that part of our day will make students mindful of the Grad at Grad," Mr. Wood said. "It's not an expectation, but a hope."
Changing the Daily Examen was a seemingly small revision, but a significant one, raising awareness about crucial aspects of what it is to be a Marauder.
Matthew Marsh '20, Sports Editor