Review: 'Ambulance' has a sour emotional core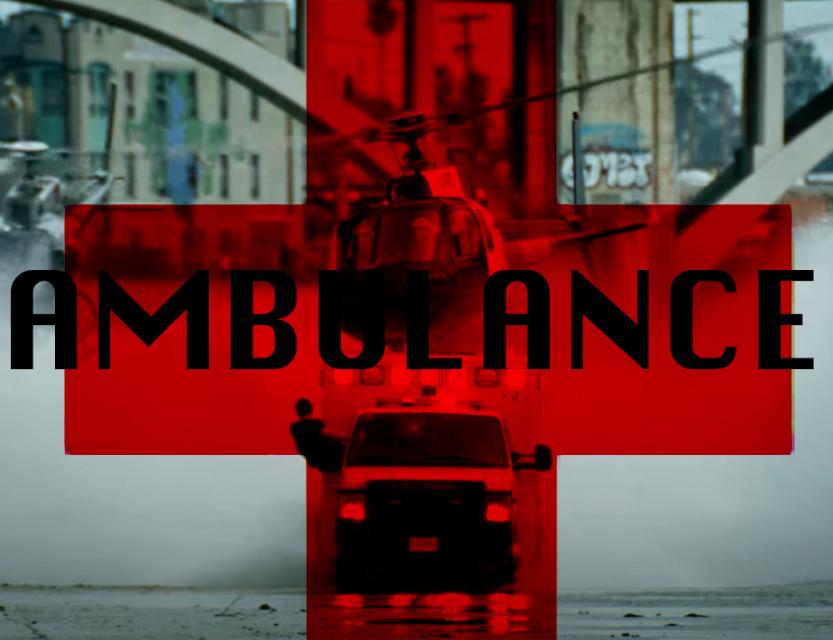 Michael Bay strikes again. His newest action thriller film "Ambulance" stars Eiza González, Yahya Abdul-Mateen II, and Jake Gyllenhaal.

The film cost $40 million which is a relatively small amount when compared to Michael Bay's many over $100 million films. The box office returns are also abnormally small, with a return of only $33 million. Economically, this film was an absolute and unquestionable flop; however, this film is a lot more complex than the box office draw would suggest.
The film follows military veteran Will Sharp, played by Abdul-Mateen. Sharp needs money quickly to pay for an expensive surgery that his infirmed wife needs to live, and goes to his brother Danny Sharp, played by Gyllenhaal, for help.
Coincidentally, Danny is about to commit his robbery at exactly the same moment his brother shows up. Danny subsequently lets an outsider with no criminal experience join half an hour before the heist. Unexpectedly, things go wrong. Soon after, everyone involved in the heist except Danny and Will have been killed. The two of them then escape in an ambulance for an adventure filled with progressively worse mishaps.
There is always a certain adrenaline-fueled intrigue that comes with a Michael Bay film. The camera angles are fast and interesting. To push this fast and interesting camerawork to a possibly unwise degree Bay enlisted Alex Vanover, a world drone racing champion to film many shots in the movie using a racing drone. The only thing quicker than these shots was how quickly they became overused and frankly annoying. But nonetheless they were most definitely cool to look at.
One reason that I personally disliked this film is the atrocious ending. **Spoiler alert**, at the end of the film Danny has been killed and Will will most likely never see the outside of a jail cell again.
Why is the ending so unsatisfying? Because, the Sharps were not meant to be the main characters. When EMT Cam Thompson, played by Eiza González, began the film, she did not care whether the people they transported to the hospital lived or died, literally. Yet, at the end of the film, the Sharps restore her humanity by teaching her to care for others, which is a lofty character arc for a Michael Bay movie. The idea of having the seemingly main characters act as analogies for the true main characters moral battle is a very fascinating idea.
Even though the Shakespeare in me liked the idea of Thompson being the main character all along, I simply could not get over the fact that two characters that had been so endeared to the audience over the course of the film were thrown to the wolves.
Overall, despite my best efforts I really enjoyed this film. Ambulance truly was an entertaining, over the top in the best way movie, that I just couldn't stop watching. It draws on elements from "Speed" and about every heist movie imaginable. While normally this would seem derivative, the script seemed to lean so much into the plots of older films, like "Speed," that it served as an homage to great action movies and in the process maybe made itself one.
This film is a must-see if you are looking for an entertaining piece of over the top Bay-film. Drive to your nearest theater now, just don't take the EMT.