Review: Ted Lasso is full of talent and compelling story-telling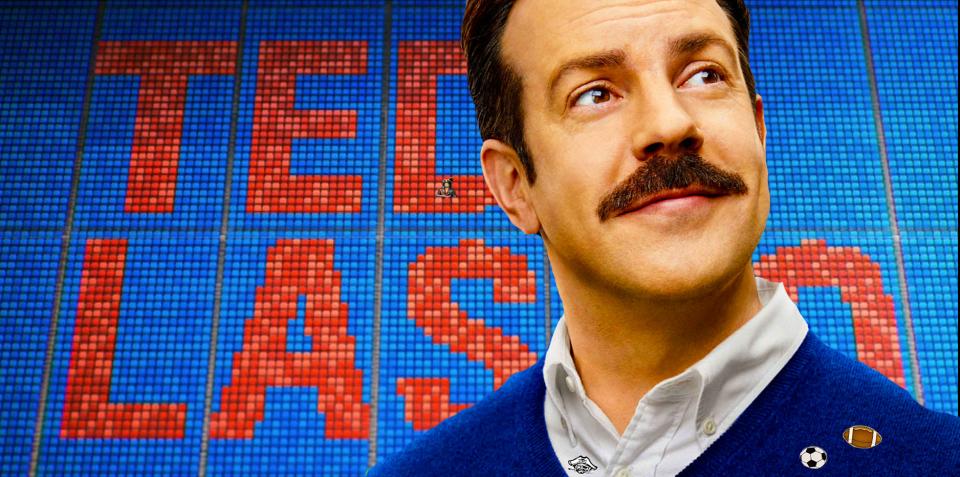 The dramatic comedy "Ted Lasso" aired its first episode on the streaming service Apple TV+ on Aug. 14, 2020, and the last episode of its 2nd season aired Oct. 8, 2021. The show was developed by Jason Sudeikis, Bill Lawrence, Brendan Hunt, and Joe Kelly.
In the show, an American Division II college football coach, Ted Lasso played by Jason Sudeikis, is hired to coach for a Premier League soccer team in Britain by its new owner Rebecca Welton, played by Hannah Waddingham. Ted's coaching abilities are underestimated by both the team and the country but he perseveres because of his undying optimism.
The show shines the most with its excellent characters and writing. Although it can get corny at times, every scene is packed with heart, and the humor rarely falls flat. What I respect the most is that it never fails to be sincere.
The choice to not have any truly evil villain is especially enjoyable. There are unlikable characters, and ones who work to the protagonists' detriment, but they are all still written with the nuance of real people.
Jason Sudeikis stands out with his layered and heartfelt acting as Ted Lasso. He manages to be comedic and endearing, while still revealing the nuance of Ted's loneliness. Every episode peels back another layer on the seemingly simple character, and just when you think you've figured him out, there's another side to see. It's an incredibly fun journey and definitely one of the main reasons to watch the show.
You can't talk about "Ted Lasso" without mentioning its incredible ensemble cast. Although most of the characters start off with minor roles in the story, they are slowly fleshed out as Ted grows closer to them, mirroring the audience's similar journey. Personally, I eventually came to enjoy most of, if not all, the character's time on screen, especially characters like Sam Obisanya, the emerging soccer star, and Coach Beard, Ted's trusted, friend and right-hand man.
The message of the show is impactful. Each scene points to the ideas of hope and redemption at the heart of the show, ideas which the world in its current COVID-19 ridden state needs now more than ever. Ted's never-give-up attitude is infectious, for characters in the show and for the audience at home.
Basically, every part of the show comes together perfectly, with excellent writing, great acting, a wonderful message, and more. I believe it is a thoroughly enjoyable experience that I would recommend to anyone interested. Overall, I give Ted Lasso 5.42 Rucker Points out of a possible 7.