Review: "UFC 4" has something for sports and fighting game fans alike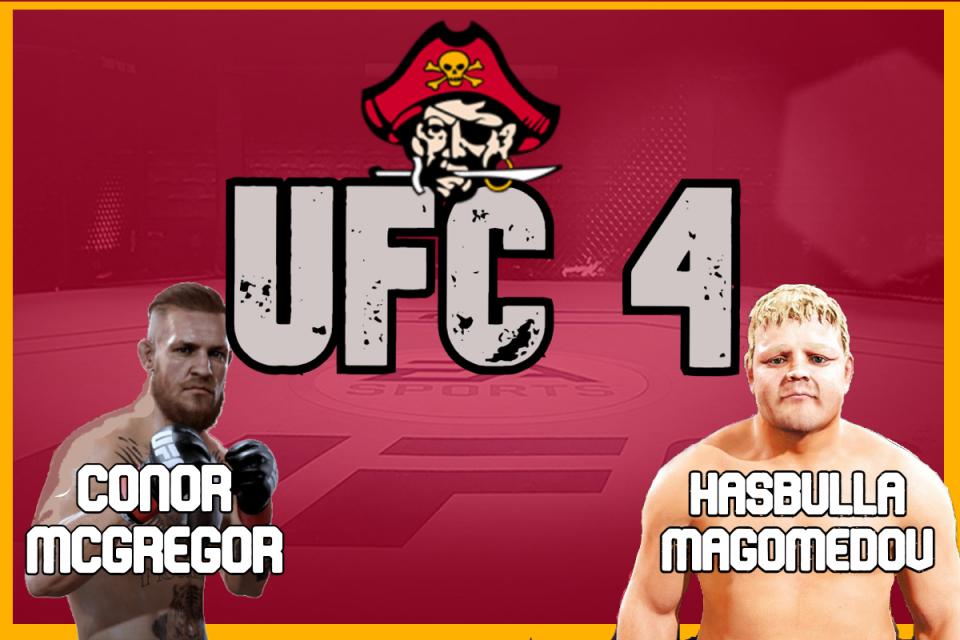 "UFC 4" was released on Aug. 14 of 2020 and was developed by Electronic Arts Inc. and published under the company's sports division, EA Sports. "UFC 4" is the fourth installment in the series following up "UFC 3," which was released on Dec. 1, 2017.
The game follows the classic sports game template with a "Career Mode," a "Play Now" mode and an "Online" mode. Even though the game doesn't add to the classic format of sports games, it doesn't stop the existing game modes from being fun.
In "Career Mode," players get to create their own fighters with the end goal of becoming a world champion and leaving their names in the UFC hall of fame. Unlike most other sports games, "UFC 4's" character customizer is actually pretty good, allowing you to customize face shape, body shape, hairstyles, and even tattoos in great detail.
Another thing the "Career Mode" in "UFC 4" gets right that a lot of other sports games don't is tension. Each fight has tension, and each win and loss feels like it has weight. In this game mode players have to train in the weeks leading up to the fight, and the more players train the better their chances in the fight. This mechanic helps the world feel more reactive and helps each fight feel like it has meaning behind it.
The "Career Mode" also does a good job with its pacing. The story's progression is very evenly paced, the events never feel like they take too long or happen too quickly, which is something a lot of other sports games struggle with.
The "Play Now" mode is another great part of the game in which players are able to choose from a plethora of different fighters who all have unique stats and moves. No two fighters feel the same and each has their own style and flair. This mode is a great combination of a sports game style and fighting game style that makes for a pretty unique experience.
The "Online" game mode adds the last kick that really makes this game worthwhile. It adds the classic fighting game dynamic of online competitive play where you can be competitive, test your skills, or just have fun. The gameplay and game mechanics fit really well with the online game mode and can make for a really fun experience.
"UFC 4" is a good combination of sports games and fighting games, and there is something there for both fans of sports and fighting game fans. While the game might not be perfect it is fun enough to be worth your time and money.