Seek Discomfort Club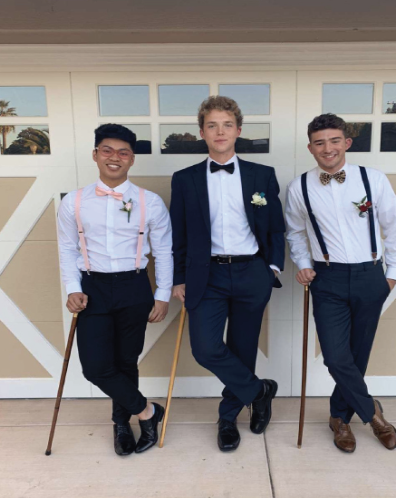 While many of the clubs at Jesuit High School are based on common interests like video games and music, the Seek Discomfort club defies the normal definition of "club."
Seek Discomfort was created this year by Gian Papio '20, Grant Houle '20 and Nick Salonites '20. They wanted to help foster growth in the Jesuit community. To seek discomfort is to look for situations that exist outside of comfort zones, so that individuals and thus the Jesuit community can flourish in new ways.
"We started the club to bring like-minded people together to create friendships and memories, and to extend our personal goal of seeking discomfort with our classmates," Gian said.
Seek Discomfort offers sanctuary to anyone willing to accept it. Club members strive to lift each other up and help push each other to be the best that they can be.
"The club offers a space for people to meet new people but also to grow as an individual," Grant said."[The sense of community and support] are very important in helping others take the first step towards conquering their fears, or seeking discomfort."
The club meets twice a month and the first meeting is to discuss the challenge of seeking discomfort and what it truly means to do so. The second meeting is to discuss experiences with this challenge and discuss what new insights were gained, or what new conflicts there are to overcome.
The leaders have not yet decided where the club meetings will take place, but plan on hearing the announcement soon.
If you want to Seek Discomfort, step outside your comfort zone and reach out – in person or via email – to Gian, Grant, or Nick.
Jason Reyna '20, Staff Contributor