Shakespeare in the Black Box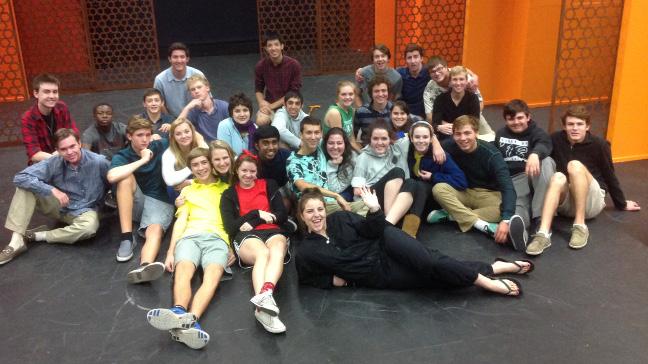 Opening Halloween night, Romeo and Juliet got a re-boot as Jesuit Drama put an entirely new spin on a timeless classic. The folks in the Black Box Theater are taking the world's most popular love story and turning it on its head. The setting of William Shakespeare's memorable work of two lovers torn apart as a result of rival families has been shaken up drastically, taking place in colonial India during the start of World War I.
John Wiese, playing the role of Paris, spoke about the new perspective, saying, "The setting adds tension to the two feuding families, and sets the stage for a new exotic look at Shakespeare's classic." With a track record as impressive as Jesuit Drama's, Romeo and Juliet has garnered high expectations. The success of previous hit productions such as Move2 and Tower Stories clearly sets the stage for another successful show from Mr. Ed Trafton. Tickets for Romeo and Juliet can be purchased online at the Jesuit website. Tickets are $10.00 for students, $15.00 for general admission. The show opened October 31st and closes on November 10th.