Why Jesuit students will be having a lot less final exams… and a lot more projects with exams.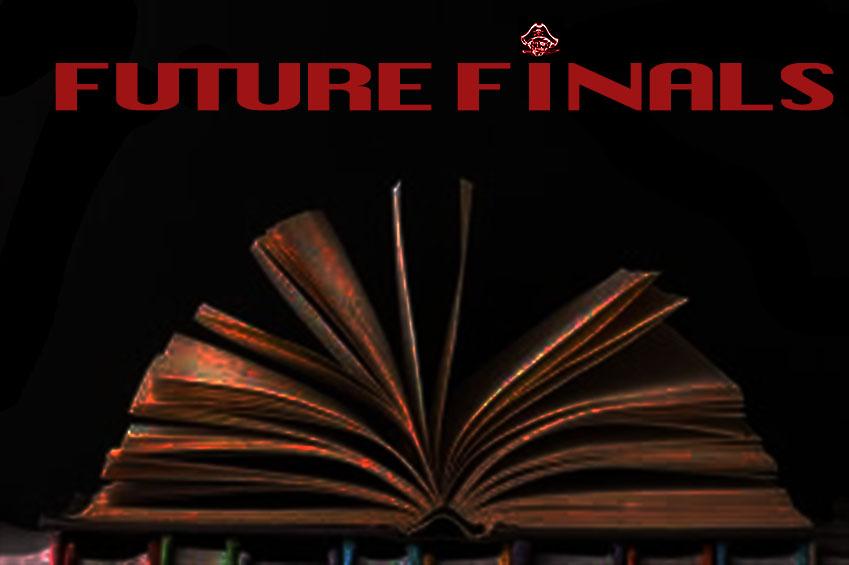 Over the past 18 months, COVID-19 has at times changed finals or at other times obliterated them entirely. This year, however, the school made finals real once again.

Even though everyone at Jesuit took at least a few seated exams, not all classes offered traditional finals, Assistant Principal for Academics Mr. Colin O'Connor elaborates.
"The change in recent years has… been to allow for more courses to choose papers or projects in lieu of traditional final exams." Mr. O'Connor said. "[However], the change was disrupted by COVID for the last three semesters, which meant that our final exam schedule was very different."
These papers and projects can make suitable substitutes for exams, and in some cases are even preferred by teachers. One such teacher is Latin and English Teacher Mr. Jon Witucki. He gave his class a nontraditional final in one of his English classes, Classical Myth, because he does not believe a final exam would be as beneficial to student learning as a final paper.
"I see this creative writing activity as a culminating experience of the students' entire semester of work," Mr. Witucki said. "This is their opportunity to think outside the box. In my class, the key learning, which this project represents, is just as valuable as [a traditional] final examination."
The good news is that there is an easy system in place for other classes who want to do a final project or exam like Mr. Witucki's class.
"Once I spoke to Assistant Principal O'Connor about the requirements of the students' project and its grading rubric, he determined that the project met all the parameters for a comparable final examination," Mr. Witucki said.
One student, Kenny Castro '23, agrees with the push for nontraditional finals and hopes there will be more in the future.
"I prefer a final project because it gives me more freedom to brainstorm ideas," Kenny said. "I would not be opposed to this in addition to exams."
Mr. Witucki, however, realizes non-traditional finals have limitations and he hopes to have a more traditional exam in the future.
"Ideally, I would prefer to have a formal final examination in addition to a research project due earlier in the semester," Mr. Witucki said. "A formal final exam ensures that students are mastering and are being held accountable for the key details."
This push for more papers and projects should not be interpreted as a push to get rid of final exams altogether. A consideration for any good college preparatory school, like Jesuit, is that there are inherent limitations to final projects or papers. Sometimes, like Mr. Witucki said, nothing will be able to replace a good old-fashioned final exam. The Assistant Principal for Academics at Jesuit, Mr. O'Connor, agrees with Mr. Witucki.
"If a school values ways of measuring exactly how much a student has grown over the course of taking a class, it's important that the measure of that growth is both rigorous and fair in its execution," Mr. O'Connor said. "The controlled environment of an in-person, seated exam fits that definition."
Final exams are a standardized measure of a student's general knowledge of a subject area and indispensable in any good college preparatory schools pedagogy. This is because in college, exams make up most if not all of one's grades.
"Many college courses only take into account tests and a final, or major papers and a final, meaning the final exam can equate to nearly half the overall weight of a final grade," Mr. O'Connor said. "So our final exams are really Jesuit's low stakes way of preparing us for college courses. [Finals at Jesuit are a] medium-to-high stakes testing experience, without being devastating for a student's grade."
Mr. O'Connor, Mr. Witucki, and Kenny all agree that although exams are important, the benefits of final projects and papers can not be understated. Witucki testified to how final projects allow students to think outside the box and to truly understand and connect with the subject matter. And Mr. O'Connor says that in the future, the move to add more projects will "be slow and deliberate" but nonetheless noticeable and real, hopefully resulting in a better understanding of content and better college preparation for Marauders in the future.