Solar Project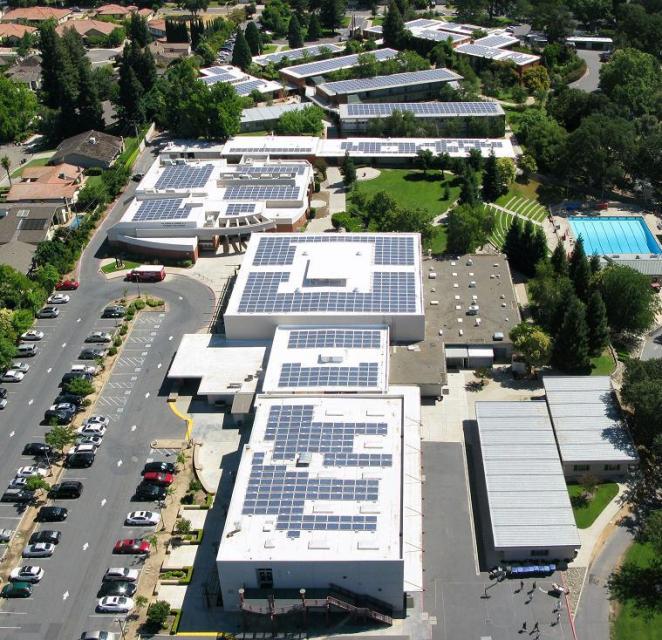 About
Jesuit High School's interest in bringing a photovoltaic system to our campus included not only the generation of power, but the project also serves as an ongoing signal of our concern for the environment and the intent to support the directive of the General Congregation of the Society of Jesus.
Valley Solar Inc., the installer selected for a similar project at St. Francis after a competitive bid process, had a series of meetings with the Jesuit Facilities Committee to determine the viability of a large solar project on our campus. Valley Solar Inc., is owned and operated by Brad Price '89.
The installation was completed using new technology from Silverback Solar which designed a mounting solution specifically for Jesuit High School that incorporated stronger, lighter-weight materials that were capable of spanning longer distances across our roofs.
Our 530 kW Photovoltaic system is one of the largest roof top mounted systems on a high school campus in North America with more than 2,200 panels covering ten roof tops and providing approximately 48 percent of our current electricity needs.
Solar Meter
Interact with the Jesuit Solar Meter. Please note, you will need an updated Flash plugin on your browser to view the solar dashboard. As Flash is no longer supported in browsers, this dashboard may only be available for a limited time.
Photos
Click here to see photos of our Photovoltaic System when it was first installed.