Wedding Chapel Request & Brochure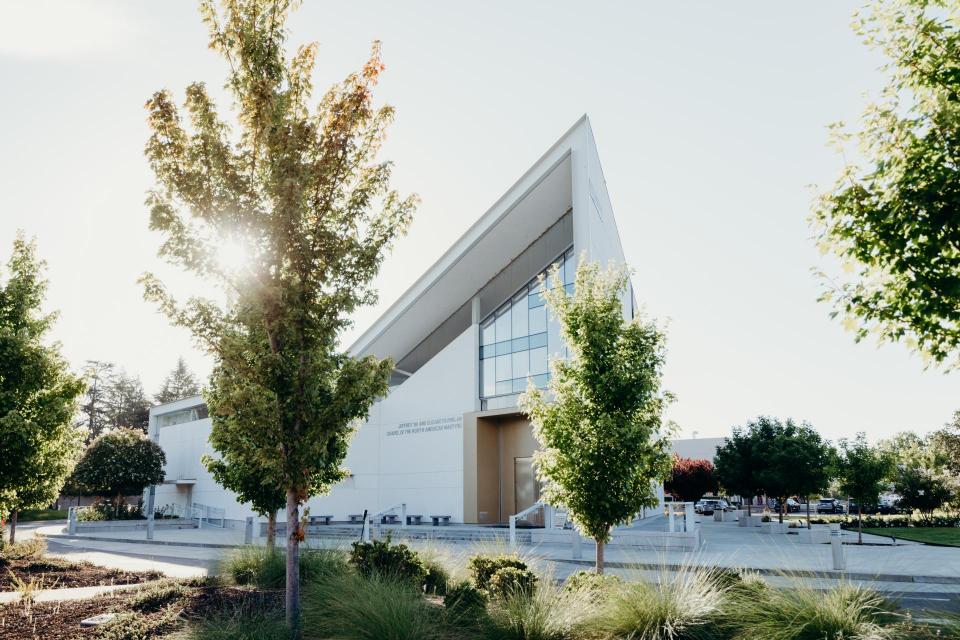 We are delighted at the prospect of making your wedding day as close to perfect as we can. And we cannot imagine a more beautiful setting for your wedding than the Jeffrey '80 and Elizabeth Phelan Chapel of the North American Martyrs.
The Phelan Chapel's Modernist design and impressive acoustics will make a lasting impression upon your wedding guests. You and your guests will encounter a soaring space filled with natural light that yet remains intimate and welcoming. The Phelan Chapel provides a beautiful backdrop for photos and it is one of Sacramento's most memorable spaces for the celebration of a marriage.
Who May Be Married at Jesuit High School?
• Jesuit High School alumni
• Current employees and their children
• Children of current trustees
All seeking to celebrate the Sacrament of Holy Matrimony must be registered parishioners within the jurisdiction of the Diocese of Sacramento.
Wedding Times
Available dates may be limited by already scheduled Jesuit High School activities. When the Chapel is available, there are three time slots for weddings:
10:00am or 10:30am
1:30pm
7:00pm
Facility Use Fees
The Facility Use Fee for the Phelan Chapel of the North American Martyrs is $1500.
This contribution will assure that the Phelan Chapel is staffed and available to you for your wedding rehearsal and properly readied on the day and time of your wedding. Rehearsals are included in the cost of renting the chapel, whether or not you choose to have a rehearsal.
General Requirements
All couples seeking to get married in the Phelan Chapel of the North American Martyrs should fill out the form below or contact Paul LeBoeuf, the Director of Campus Ministry, at paul.leboeuf@jesuithighschool.org or 916.480.2192 in order to determine the Chapel's availability.