49th Annual Jesuit Auction
'An Evening Under the Stars' theme revealed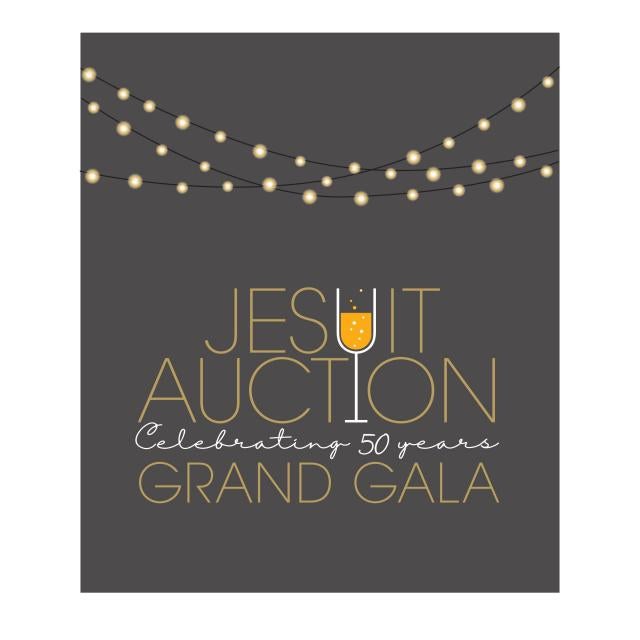 We invite you to become a part of 'An Evening Under the Stars.' This series of events in the fall and winter culminates with the annual Jesuit Auction, our premier community event, in late March. There are many opportunities to get involved and we welcome you to join in now to serve on one of the organizing committees.
Mark your calendars for the 49th Annual Jesuit Auction on March 27, 2021. The Auction is a fundraising campaign made up of supporting events throughout the school year ranging from coffee socials to luncheons. The campaign culminates on a special evening in March with a gala event. All proceeds raised at the Auction directly benefits Jesuit High School!
Events
Jesuit Art Event- October 23 & 24, 2020
Ladies' Luncheon- December 2020
Patrons' Circle Party- January 2021
Godfather Dinner- February 2021
The Jesuit Auction- March 27, 2021
Volunteer
Join the fun! There are many ways to volunteer to help support the Jesuit Auction. Volunteer committee positions range from donation procurement to design & decor to behind-the-scenes help. Contact Kim Kalmbach, Director of Auction & Events with questions or to get involved!
A full listing of the Volunteer opportunities can also be found on Helper Helper.
Sponsors
Join Jesuit High School's Patron's Circle by becoming an Auction Sponsor. Sponsorship levels range from $25,000-$1,000 and may include corporate logo placement, VIP hospitality, tickets to the Auction, as well as print & digital media recognition as a supporter of the premier fundraising event in Sacramento!
New sponsorship levels and benefits to be announced this fall.
Contact Kim Kalmbach, Director of Auction & Events, to become a sponsor!
Advertise
Email advertising@jesuithighschool.org if interested in advertising. Updated packages will be announced soon.
Connect
Questions? Contact Kim Kalmbach, the Director of Auction & Events at 916.480.2145 or Kim.Kalmbach@JesuitHighSchool.org