Andrew is a Party Animal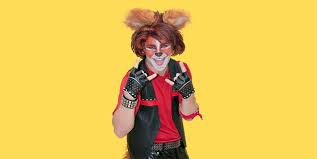 Andrew Perez writes . . .
"For the month of April, I will be touring with The Party Animals as we perform for the kids and families on Armed Forces bases overseas. I feel crazy lucky to have this opportunity and to get to give even just a little bit back to the men and women who serve in the U.S. Armed Forces."
Click on the link to see Andrew at work!