Brian's on Broadway
Brian Rivera in Lincoln Center's "The King & I"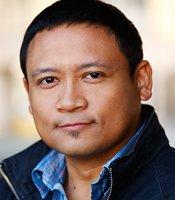 The Sacramento Bee interviewed Brian Rivera about his role in Lincoln Center's The King & I:
Rivera got hooked on theater after seeing a Jesuit High production of "Into the Woods."
"I was completely amazed by their production and so I started trying out for the shows," Rivera said by telephone from the Mime Troupe's San Francisco office.
Because he was in a carpool from his parents' Greenhaven home (where they still live), Rivera couldn't take the school's evening drama classes. But he was in the Men's Choir, which helped him finally land a role in his senior year in "Guys and Dolls." (Sacramento Bee, 9/5/2010)
Congrats to Brian on this great achievement.
And if you're in New York, see his show!