Construction on Campus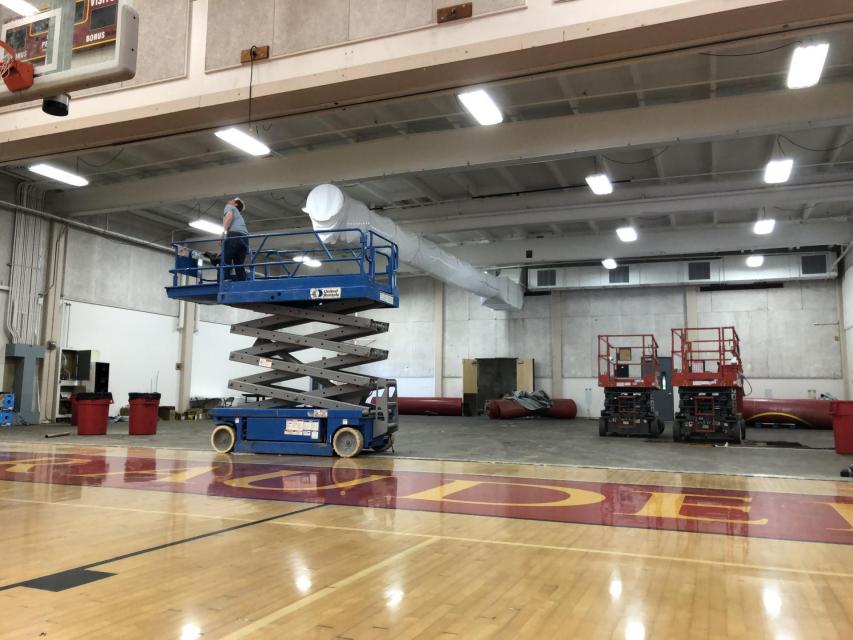 Summer Projects
The four construction projects on the Jesuit Sacramento campus all qualify as essential infrastructure projects in California, and even under the current COVID-19 restrictions are allowable to continue.
Class Room Remodel
For the third summer in a row, Jesuit's Board of Trustees approved funds to refresh classrooms. Summer 2020 will focus on the second floor of Jogues Hall. The project includes asbestos abatement and locker painting in addition to updating each of the classrooms. The goals of this classroom refresh are to improve the overall appearance of the classroom spaces; to upgrade certain elements of the rooms such as doors, window covering, furniture, and lighting; and to create a more functional and student-friendly learning environment.
Barry Gym
Phase Two of the Barry Gym and Jesuit Welcome Center project is underway.
Black Box Theater
Fall Projects
Update coming soon
Barry Gym Dedication