Family Puppet Show @ Jesuit Drama
Tickets now on sale for Puppet Art Theater's "Goldilocks and the Three Sharks" (A Black Light Spectacular!)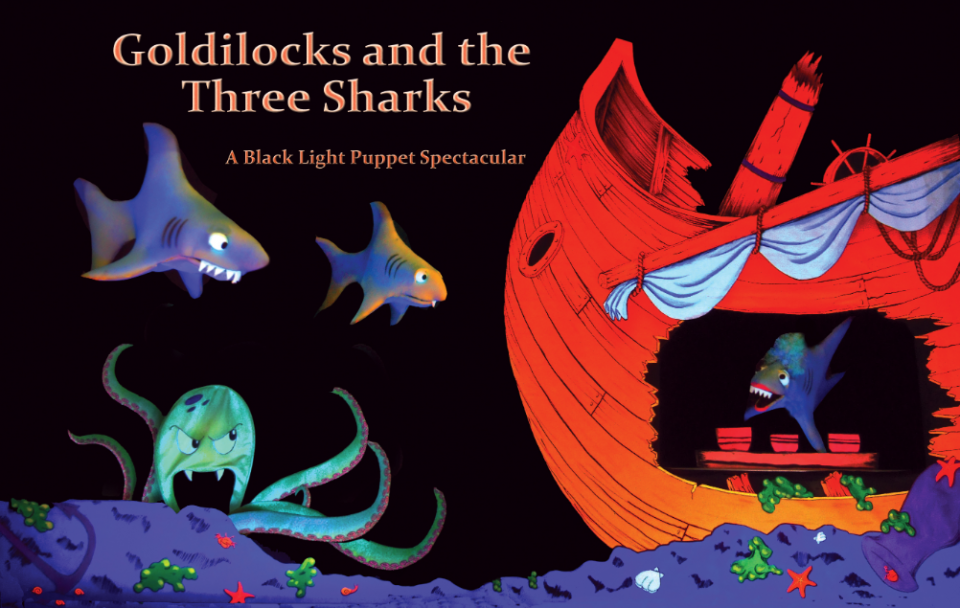 Jesuit Drama welcomes the Puppet Art Theater Co.!
In this large-scale blacklight production, Goldilocks-the-Mermaid decides to seek adventure at the bottom of the ocean, but she can't seem to stay out of trouble. Wacky clams, silly seahorses and a host of other sea creatures all try helping, but Goldilocks just doesn't listen. The real trouble begins when Goldilocks explores a sunken ship that just happens to be the home of three sharks. Will Goldilocks escape? Will she find adventure? Find out in Goldilocks and the Three Sharks.
Join us in the Black Box Theater for a Saturday morning of fun for children of all ages!
: )