Riley Readies for Premiere of New Show
Catch "Doom Patrol" on the DC Universe Premium Service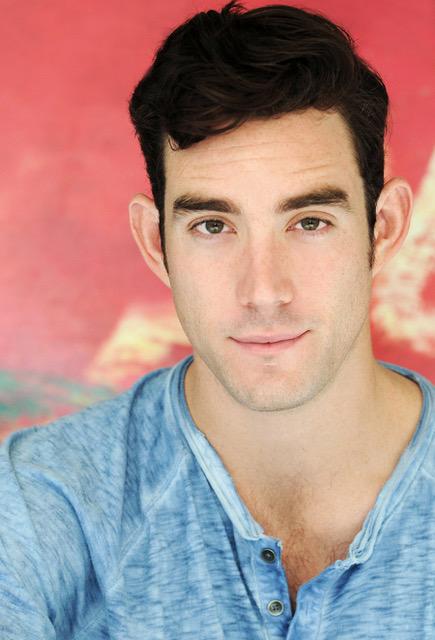 Former Jesuit President Fr. Gregory R. Bonfiglio, S.J., gave Riley Shanahan '10 some advice early on in his Jesuit career:
"You aren't getting the most out of your high school experience if you show up at 8 AM and leave at 3 PM."
For a guy like Shanahan, who didn't know if he would be attending Jesuit High School until a week before classes started, those words struck a chord.
Shanahan went on to play sports, become Head Cheerleader, and, perhaps most impactful for his future, he got involved with theater and choir.
By his junior year, Shanahan was helping create Achilles in America, a show for Jesuit's Black Box Theatre, and was a member of the Chamber Choir. The two men leading those programs, Ed Trafton '84 and Fr. Phillip A. Ganir, S.J., had a tremendous impact on him.
"It was awesome to have them both take me seriously as an artist as a 16 or 17-year-old," Shanahan said.
Fast forward to 2019, where Shanahan has taken his passion for the arts and turned it into a career.
Shanahan is currently filming "Doom Patrol," based off of the DC Comic by the same name. The show premiers on February 15 on the DC Universe Premium Service and is produced by Warner Bros. Shanahan will be playing Robotman.
Shanahan looks at this current role as a turn for his career, as he is starring alongside actors such as Brendan Fraser, Timothy Dalton, and more.
Though he has fine-tuned his craft at Cornish College of the Arts and different theater companies in the Seattle area, Shanahan recognizes the impact that Jesuit High School had on his life and career.
"I've always wanted to be an actor, I had that bug. What [Trafton and Ganir] did for my life was they gave me the confidence to feel like I knew what I was doing."
For more information on Shanahan, visit rileyshanahan.com.