"Thinking of you at this time…"
2020 Fall Play BBB Project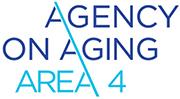 As with so many other things this fall, finding a meaningful project for our Beyond the Black Box Program proved challenging. The program, which has been ongoing since 2008 and coordinated by Cindy Dunning Jakle, is designed to provide educational and service opportunities for cast and crew members of Jesuit's Black Box Theater, taking their time and talents Beyond the Black Box.
This fall we were able to partner with the Agency on Aging, Area 4, a not for profit whose mission is to create and support opportunities that enhance the lives of older adults and their families to be safe, healthy and independent. Via Zoom our cast members were able to meet with staff members from the Agency on Aging to learn more about the organization, the field of gerontology and the needs of aging adults in our community, social isolation and specific ways to offer cheer and compassion.
Each student was then given Thinking of You cards and wrote personal notes that were sent to homeless adults who have been placed in local motels for shelter. Additionally, donations were received from the Sacramento District Dental Society and JHS Drama Patrons enabling us to create 85 packets including toothbrushes, toothpaste, dental floss, a deck of cards and some candy. The student-written cards were added to these packets and provided to the Agency on Aging, Area 4, for distribution with Meals on Wheels deliveries.
To find out more about the Agency on Aging, Area 4, click here.
If you would like to make a donation to them directly, please click here.
Thank you all for your continued interest in and support of us going Beyond the Black Box.