Hear the Haka And Watch the Scrum as Rugby Teams From Australia & New Zealand Play At Jesuit
Jesuit Marauders, 9-time US Rugby Champions, hosting Top Rugby Teams from Down Under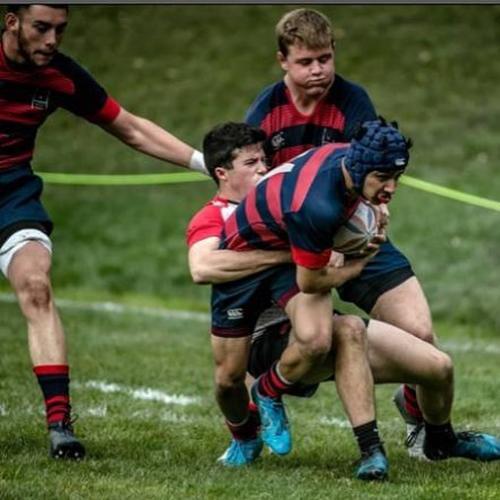 FOR IMMEDIATE RELEASE
Media Alert
Sacramento, CA
What
New South Wales Rugby, Epping Rugby, and Christchurch Rugby high school teams playing Jesuit Marauders. The Australian and New Zealand teams are also being billeted at the homes of Jesuit families and will be sightseeing around Sacramento during their week-long stay.
WEDNESDAY, APRIL 17 Team Haka and Games 4:30 p.m. with All-Teams Welcoming Dinner at 6:00 p.m.
THURSDAY, APRIL 18 2019 Team Haka and Games 4:30 & 5:30 p.m. with Post-Game Potluck immediately after play
Where
JESUIT HIGH SCHOOL RUGBY PITCH 4660 Fair Oaks Blvd. CARMICHAEL, CA
GAMES ARE ​FREE AND OPEN TO PUBLIC
About Jesuit High School
Jesuit High School (JHS) is a Sacramento regional Catholic high school that provides young men with a life-building experience. Founded in 1963, the school delivers an academically rigorous college preparatory education to graduates prepared for lives of leadership and service. Student enrollment is approximately 1070, representing diversity in geography, ethnicity, religious affiliation, and socioeconomic background. JHS draws from more than 90 zip codes throughout the Greater Sacramento Area, with 99% of graduates going on to college or university.
About Jesuit Athletics
Jesuit Athletics is a community of student-athletes, coaches and staff whose primary focus is to achieve academic excellence while striving to produce teams and individuals committed to athletic competition and outstanding performance. Home of "The Marauders," JHS has one of the region's most successful men's athletic programs, which includes 12 national championships, 21 state championships, and 302 league championships. Currently, JHS fields 36 teams, with two out of every three Marauders playing a sport. The success of JHS student-athletes both in the classroom and on the competitive field can be seen in the 24 seniors signing letters of intent this year to continue playing their sport at the collegiate level.
###