Jesuit Announces Million Dollar Donation to School's Tuition Assistance Endowment
Alumnus Joe Baratta '89 helps continue the mission and tradition of all-boys Catholic high school with creation of 'Baratta Family Scholar' fund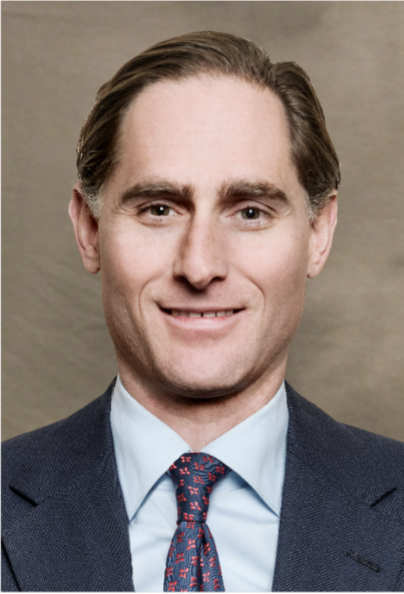 FOR IMMEDIATE RELEASE
Press Release
Sacramento, CA – Jesuit High School Sacramento announced that Joseph '89 and Abigail Baratta have pledged a $1 million gift to the school's Tuition Assistance Endowment. This gift, the largest donation to the school's current administration and one of the largest ever to the Tuition Assistance Endowment Fund, will provide direct student grants to help make a Jesuit education more accessible for more families in the Sacramento area.
Rev. John P. McGarry, S.J., President of Jesuit High School, said: "I am so grateful to Joe and Abigail Baratta for their incredible generosity to Jesuit High School, and I am thrilled by their gift, which helps to make Jesuit education more available to more students in the greater Sacramento region. Their support is indeed a blessing for our school."
Mr. Baratta added, "Jesuit High School left a lasting impact on my life, and we want to help more young people from a diverse set of backgrounds benefit from that same high-quality educational experience. We believe it's critical to create ladders of opportunity through education, and we're proud to support the school and Fr. McGarry's vision to accomplish that vital objective through its tuition assistance programs."
For more than 50 years, Jesuit Sacramento, an all-boys Catholic college-preparatory school, has shaped the region by educating "Men for Others." Through the tuition endowment, the school seeks to ensure that every family who desires a Jesuit education can afford it. The endowment is an essential source for the future viability, sustainability, accessibility and affordability of the school, which currently gives tuition assistance to nearly 300 families annually. The school's aspirational goal is to double this endowment by 2028 – an objective that the Barattas' gift is helping support.
"Now, more than ever, as Jesuit navigates educating in new ways during the pandemic, there is an increase in requests for tuition assistance from families experiencing hardship who want to maintain their sons' enrollment," shared Jessica Billigmeier, Student Account Coordinator.
Mr. Baratta currently serves as Global Head of Private Equity and a Member of the Board of Directors of Blackstone, a leading global investment firm. Blackstone invests money on behalf of institutions and individuals, including more than 30 million U.S. pensioners.
This gift continues the Barattas' philanthropic and civic efforts focused on education and youth opportunity. Mr. Baratta also serves as a member of the Board of Trustees of Georgetown University, is a trustee of the Tate Foundation, serves on the board of Year Up (an organization focused on youth employment), and serves on the Board of Trustees of Trinity School in New York City.
To learn more about making a charitable or planned gift to Jesuit High School Sacramento, 501(c)3 non-profit organization, please visit JesuitHighSchool.org/giving.
About Jesuit High School
Jesuit High School (JHS) is a Sacramento regional Catholic high school that provides young men with a life-building experience. Founded in 1963, the school delivers an academically rigorous college-preparatory education to graduates prepared for lives of leadership and service. Student enrollment is approximately 1050, representing diversity in geography, ethnicity, religious affiliation, and socioeconomic background. JHS draws from more than 90 zip codes throughout the Greater Sacramento Area, with 99% of graduates going on to college or university.
About Blackstone
Blackstone is one of the world's leading investment firms. We seek to create positive economic impact and long-term value for our investors, the companies we invest in, and the communities in which we work. We do this by using extraordinary people and flexible capital to help companies solve problems. Our $584 billion in assets under management include investment vehicles focused on private equity, real estate, public debt and equity, life sciences, growth equity, opportunistic, non-investment grade credit, real assets and secondary funds, all on a global basis. Further information is available at www.blackstone.com. Follow Blackstone on Twitter @Blackstone.
###