National Rugby Champions Announce New Head Coach
Coach Andrew Acosta to lead Marauders into their next decade.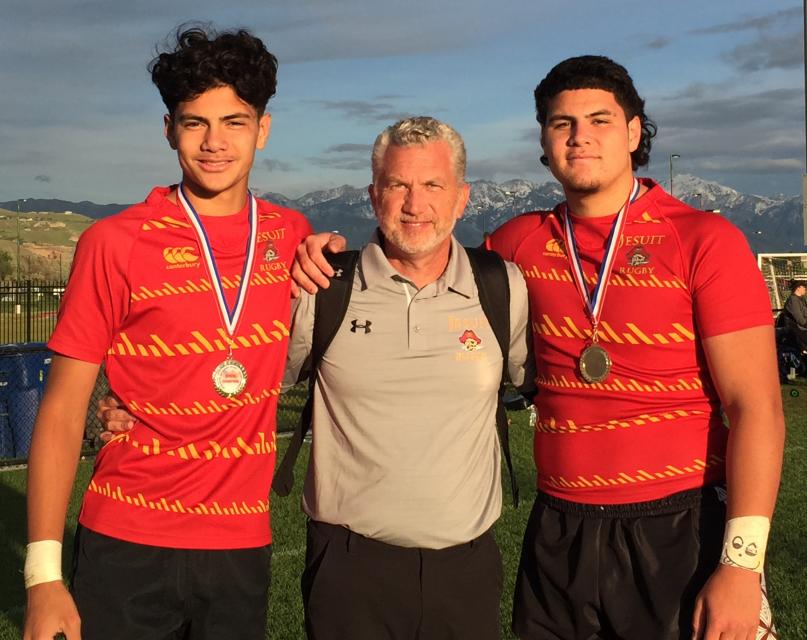 FOR IMMEDIATE RELEASE
Sacramento, CA – Jesuit High School's Athletic Department announced today that Andrew Acosta will lead the 10-time National Champions as Head Coach effective immediately.
Acosta has been a core part of the coaching team for the last 14 years and has the full support of recently retired Head Coach John Shorey to continue the program he had led since Jesuit's rugby program began in 1996.
"As I often tell people about our program, it takes a village and over the past 23 years it has taken the love and support of dozens of coaches, hundreds of parents and supporters and thousands of players to make this program what it is today – a leading example of grassroots youth rugby in the United States. Now it's time for a new Head Coach to step up and lead this team, one with over a decade of experience with me, a passion for new ideas and an intimate knowledge of the Jesuit Rugby culture and philosophy. Coach Andrew Acosta is ready to lead Jesuit Rugby forward. I look forward to helping the team and being his avid supporter," Shorey shared upon the announcement of Acosta.
Before coaching at Jesuit, Acosta spent four years coaching at UC Davis for the men's club team. He is a Level 300 Certified USA Rugby Coach and also holds his E License with US Soccer. Acosta grew up playing soccer before taking up the game of rugby while attending UCLA.
"I'm honored to continue to coach this program and excited about the new challenges. The goal remains the same – continue to build on the amazing foundation that has been established and ensure that these players are Men for Others."
Jesuit Rugby, a non-cut spring sport, begins its first day of official practice on January 6, 2020.
About Jesuit High School
Jesuit High School (JHS) is a Sacramento regional Catholic high school that provides young men with a life-building experience. Founded in 1963, the school delivers an academically rigorous college-preparatory education to graduates prepared for lives of leadership and service. Student enrollment is approximately 1050, representing diversity in geography, ethnicity, religious affiliation, and socioeconomic background. JHS draws from more than 70 zip codes throughout the Greater Sacramento Area, with 99% of graduates going on to college or university.
About Jesuit Athletics
Jesuit Athletics is a community of student-athletes, coaches, and staff whose primary focus is to achieve academic excellence while striving to produce teams and individuals committed to athletic competition and outstanding performance. Home of "The Marauders," JHS has one of the region's most successful men's athletic programs, which includes 13 national championships, 22 state championships, and 312 league championships. Currently, JHS fields 36 teams, with two out of every three Marauders playing a sport. The success of JHS student-athletes both in the classroom and on the competitive field can be seen in the 24 seniors signing letters of intent last year to continue playing their sport at the collegiate level.
###
Learn more about Jesuit High School at www.JesuitHighSchool.org