December 2019 Principal's Newsletter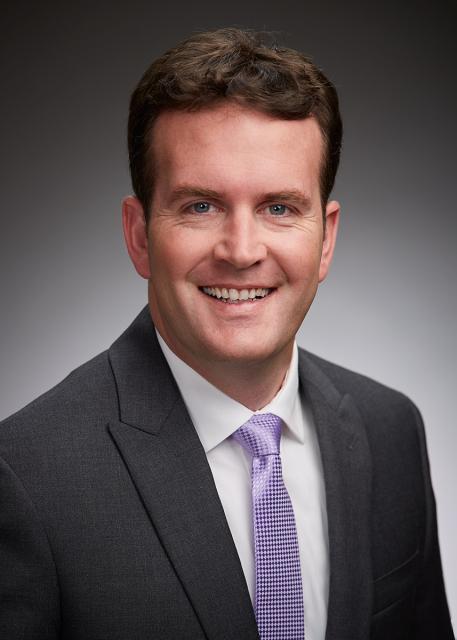 Parents and Friends,
Advent is a time when we are reminded that God is with us. It is also a time of anticipation where we await Christ's light to more fully enter a broken world. At Jesuit High School, we experience this season of remembrance and anticipation in various ways. Last week, we held the Winter Orchestra, Band, and Choral concerts where we saw the development of our students from beginners to advanced musicians. The music was beautiful as always, but just as beautiful was the witness to the development and growth of these young men through hard work and dedication. They truly brought some light into our world.
Earlier this week in the Phelan Chapel of the North American Martyrs we held the 11th Annual Lessons and Carols concert. Chamber choirs from Jesuit and St. Francis allowed us to experience the light of Christ's presence through the beauty of music and prayer. One of the primary goals of the Visual and Performing Arts Department at Jesuit is to "develop and cultivate the creative imagination of each of our students, who then bear witness to the beauty and imagination of God alive in our world." We saw this goal realized as they, too, brought some light into this world.
Our Campus Ministry Team and Liturgy Workshop will be leading us in the Our Lady of Guadalupe Liturgy tomorrow morning. Parents are welcome to attend and celebrate the Eucharist with us as we ask for God to give us the strength to bring light into this world.
Lastly, I want to challenge you, our parents, to bring light to local families who might otherwise face a dark holiday season by contributing to our 57th Annual Christmas Food Drive. If your family has already donated, thank you. If you have not already participated, your last chance to donate is Friday morning. I am looking for 100% participation! This is one of Jesuit's oldest traditions and it helps feed more than 700 families each year. Parents can also help unload donations at Stanford Settlement on Friday afternoon. See the post below for details.
I am so grateful to serve a school community with such supportive and engaged families. We cannot do this work without you. Jesuit is more than a school; and your sons are more than students to us. We are a community of people working to bring light into the world.
Wishing you a Merry Christmas!
Sincerely,
Mike Wood