Rev. Christopher Calderón, S.J.
Trustee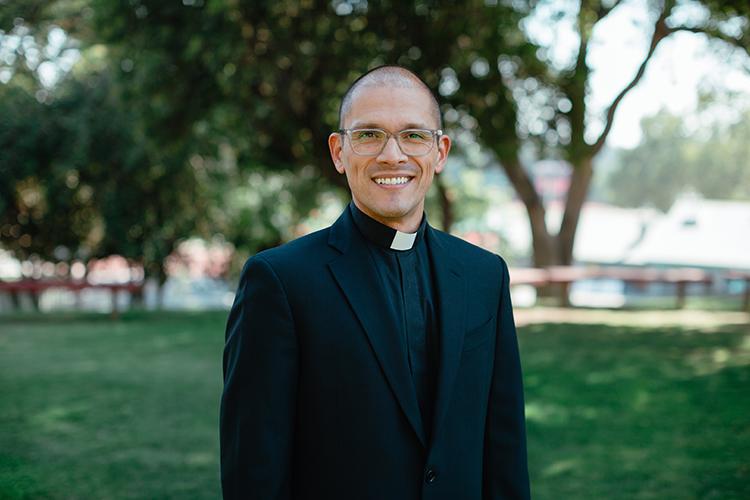 Rev. Christopher Calderón, SJ, Trustee, was born and raised in South Los Angeles where he attended Loyola High School of Los Angeles. It was there that he met the Jesuits. He then earned a bachelor's degree in Latin American studies with minors in Spanish and theology from the University of San Francisco. After graduation, he joined the Jesuits in 2006 and was ordained a priest in 2017.
As a Jesuit in formation, he studied at Loyola University Chicago (MA), the Boston College School of Theology and Ministry (M.Div), and the Graduate School of Education at Harvard University (Ed.M.). He also served in a variety of ministries, including as a faculty member and administrator at Brophy College Preparatory in Phoenix, AZ and as a faculty member and the director of community outreach at Jesuit High School in Portland, Oregon. Additionally, he has served as a board member for Cristo Rey High School (Chicago, IL), Boston College (Boston, MA), The Ignatian Solidarity Network (Washington, D.C.), St. Andrew Nativity School (Portland, OR), and the University of San Francisco (San Francisco, CA).
He currently serves as the Dean of Students at Cristo Rey Sacramento High School. With nearly 20 years of experience in Catholic, Jesuit secondary education, Fr. Calderón is committed to the Ignatian ideal of the formation of the whole person, as well as helping students and families, colleagues and others in the pursuit of encountering God in all things.