Community Period Offerings – Thursday, Aug. 19
Brotherhood, arts, athletics, tutoring, counseling and more!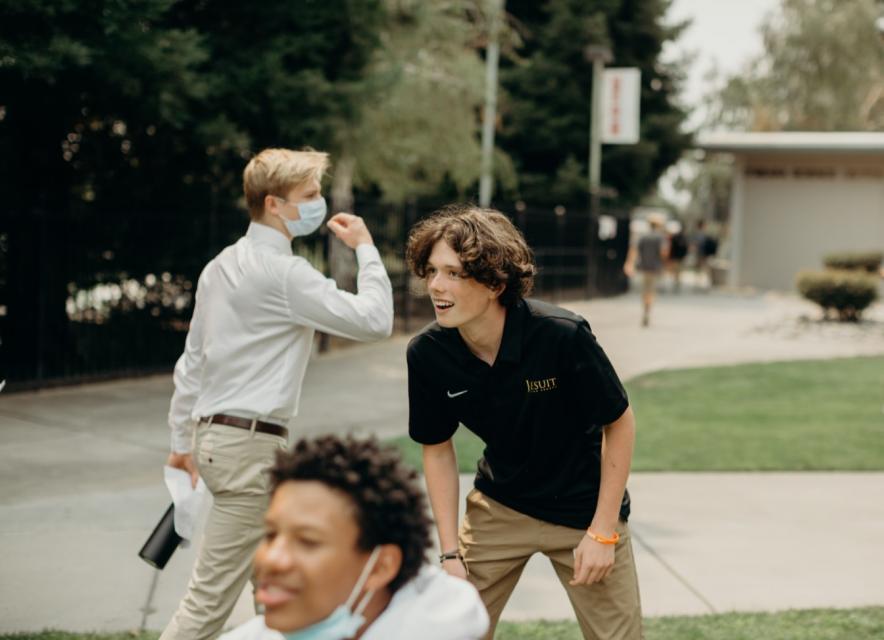 Freshman Pool Party
Freshmen, pack a towel and sunscreen and head to the pool during Community Period for a pool party just for you. Swim with your friends, listen to music, and hang out in the sun. This outdoor event is the perfect way to wind down your first full week of school!
Jesuit Summer 2021 Interns (location GR 205)
Leveraging Your Summer Internship Experience in Your College Applications. This workshop is open to all seniors who participated in the summer internship program. We'll be discussing ways to leverage your summer internship experience in your college applications, college interviews, and resume. Don't let your summer experience go to waste – learn how to write and speak about it with professionalism and confidence.
Make-up Orientation & School ID Pictures (location Welcome Center)
The make-up Orientation session for all four grade levels will occur with Dr. Wood in the Welcome Center. Student ID card pictures will also take place at this time. Sign-in is required for this event for tracking purposes.
Rugby Fall Training Interest Meeting (Location AH 102)
For all interested Rugby players who are NOT playing a Fall sport, meet with Coach Acosta to go over the plan for Rugby Fall Training. The training program will include weights, fitness, and skill sessions and run from September 1 to mid-November.
Algebra Tutoring (GP 206)
Algebra tutoring for freshmen enrolled in Algebra 1 or Geometry students working on Algebra Reviews is available during all community periods in GP206. Students are encouraged to drop in if they need review or practice in any algebra concepts.
2021 Fall Play Info Session (Black Box Theater)
If you're missed the 2021 Fall Play Info Meeting after school on Wednesday, August 18th, or if you would like more information about theater at Jesuit this year, stop by the Black Box Theater in the Harris Center (HC-T/BBT) All are welcome! No experience is necessary.
Weight Room
If you're looking to get in a workout, the weight room is available at limited capacity—Check-in with Coach Nacionales in the weight room.
Counseling, Teachers, Flex
Or…visit with counseling, a teacher, or utilize any of the Flex spaces and the campus to study, visit, or reflect on your own.