Senior Mom Brunch Ticket Deadline
Deadline approaching… there are still tickets available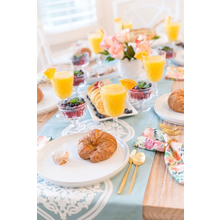 A special event just for our Class of 2023 mother figures!
Please join five Jesuit moms for a lovely Saturday morning brunch to celebrate the kick-off to your son's final year at JHS. Brunch is on Saturday, September 10, 2022, 10:00am - 12:30pm.
A Jesuit Auction event. Proceeds benefit Jesuit High School.