Staying Connected – June 26
The framework of a Jesuit Sacramento school day - an academic return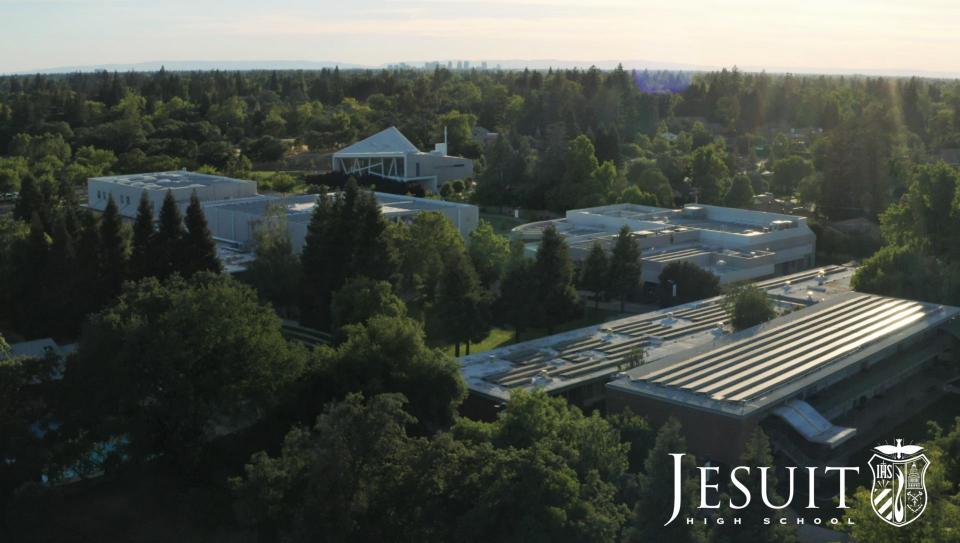 THE FRAMEWORK OF A JESUIT SACRAMENTO SCHOOL DAY
Parents, Students, and Friends,
As we have shared over the last 100 days, we frequently hear new information on how the pandemic has caused changes for families, businesses, and social traditions. Just as we assess and adapt at home with our families, we do here, as well, at Jesuit Sacramento. Through it all, one goal was always in front of us: to return to campus in August as ONE – one student body, one group of colleagues, one Jesuit High School.
We are now ready to share our framework for a safe, responsible, and flexible return to campus. This framework is based on a foundation allowing for all students to be on campus in class while also allowing for an engaging, seamless, and synchronous remote-learning option when needed. We believe this framework will enable Jesuit Sacramento to provide a quality educational experience that advances our mission and allows teachers and students to build community and trust.
The Academic Sub-Committee of the Safe Return Task Force researched and reviewed multiple learning models, looked to peer schools locally and around the country, both in the Jesuit Schools Network and in the public sector. Each model created its own set of challenges, such as a seemingly doubled workload for teachers and students as they balance the need to switch between synchronous and asynchronous tasks, or a planned rotation that determined who could come to campus on any given day. Some models only accounted for traditional academic core courses, which would have eliminated the arts and electives that we know families value and our teachers work so hard to promote and develop.
The model Jesuit Sacramento has designed is structured to maintain the entire scope of our course catalog – including arts and electives – with the ability to have all students on campus each day. Students will be in smaller classes than before, have longer passing periods to maneuver campus between classes, and participate in courses via livestream if they are unable to come to campus.
The Task Force also had to reimagine the use of our 52-acre campus, looking for ways to maximize the use of the entire footprint of our grounds and facilities. Our framework includes not only the intentional repurposing of several spaces on campus, but also provides flex period space, a split lunch period with multiple locations for food pickup and eating, and some "breathing" room–quite literally! This will allow for physical distancing at each stage of the school day, as well as a simplified daily experience for students while promoting cohesion and Brotherhood within each class. We are in this together.
The weekly schedule for the students is included below. We know that you will still have many questions. Additionally, we will continue to update you about the return to school as soon as our Task Force finishes its consultation with local health officials and the many sub-committees on campus.
It is understandable that many families will want an opportunity for further explanation and clarification. To that end, the school leadership and members of the Safe Return Task Force will host "A Look at Fall 2020," a series of Zoom webinars for all families to attend, beginning next week and continuing through July and August. We want to make sure that we answer all questions and move together to continue to build a foundation for life for our students.
Jesuit Sacramento is committed to excellence in academics, co-curricular development, and spiritual formation. Our goal always has been, and remains, to form leaders of competence, conscience, and compassion for the Greater Glory of God. Jesuit Sacramento is a strong community, and together we will face the road ahead supporting one another.
A.M.D.G
For The Greater Glory of God
Dr. Michael Wood and Rev. John P. McGarry, S.J.