Staying Connected – Parent, Student and Community Update for March 27
Timeline, Adjustments, and Contingencies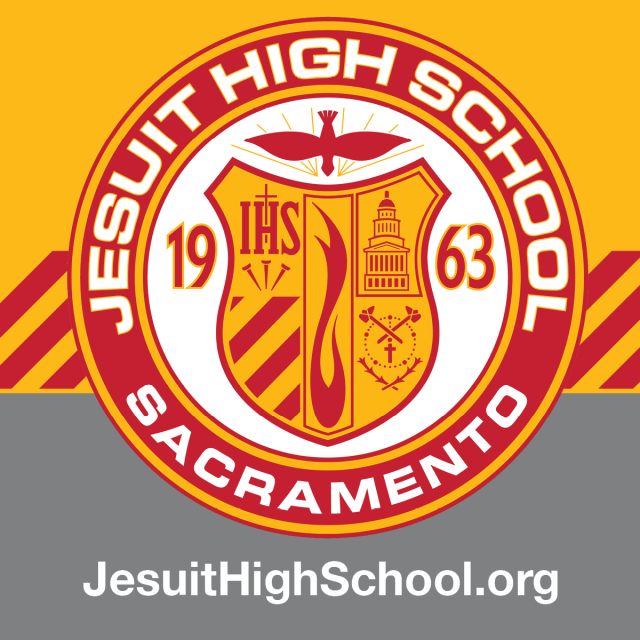 POSTED Tuesday, March 27 at 5:00 pm
Good afternoon,
We are in this together. Before we provide you updates on our remote learning, we want to take a moment to pause and let you know we understand this is not easy. It can be overwhelming at times. You are getting bombarded by communications. You are doing new things in new spaces with new timelines, and doing multiple things at once. We understand and acknowledge this.
In a recent Edtopia.org article there was a great statement for both work, school and personal life, "Reset your baseline. We're all operating in the shadow of a global pandemic, and it is disorienting. Business as usual is unrealistic."
Please know that we, too, are attempting to reset our baselines and we are asking the same questions you are asking, "How long is this going last? When can the students return to campus?" We can now update our timeline and announce that distance learning will continue through May 1, 2020. We are following the guidance of the Sacramento County Department of Public Health (SCPH) and are making this decision along with all 13 public school districts within Sacramento County. It is absolutely crucial we all work together to curb the spread of Coronavirus Disease (COVID-19).
Our goal throughout this process has been to be helpful, transparent, and communicative as we navigate this evolving situation. Let us also strive to be more generous to each other and ourselves. In our live-streamed Mass this morning, Fr, McGarry, S.J. reminded us that generosity is also contagious. We are truly blessed with a generous and caring Jesuit High School community.
The sections below will outline the adjustments, strategies, and considerations in light of this extended campus closure. One of the most significant changes is the update to the Digital Learning Day (DLD) protocol.
Continuity of Learning-Digital Learning Days-Phase 2
We are grateful for your participation in our recent survey regarding our move to remote learning. Overall, the feedback shows that our students and teachers are pleased with many aspects of the program and are appreciative of the quick transition to the DLD's. However, our DLD plan and protocol was designed initially for a shorter school closure and needs to be modified for a longer campus closure in a way that incorporates more virtual instruction. We are relying heavily on the feedback we received from students, parents, and teachers that informed these updates designed to modify the DLD protocol for a long-term remote learning experience.
The full details of Phase 2 of the DLD protocol will be shared on Monday. While we finalize the last details of the updated protocol, we would like to share the main themes that informed our work:
Parents, students, and faculty are all adjusting to working from home, many of us with kids and partners who are sharing devices, time, space, etc.—allowing for some level of freedom and flexibility was crucial for all.
We heard loud and clear how much students and parents appreciate the virtual meeting time with teachers. Phase 2 will help to organize more contact time with teachers with an expectation that all classes engage in virtual instruction. This is not a move to full-time synchronous learning, but rather a way to offer more options for students and teachers to meet.
The students appreciated how much they valued their ability to work independently while also appreciating the ability to manage their time with predictable weekly tasks. Teachers will provide a weekly planning guide on the first day of each week to help students plan and manage their time.
Greater clarity and consistency in teacher expectations for assignments (especially due dates) is another important emphasis in Phase 2 of the DLD.
Let's Use Monday to Take a Deep Breath
In order to be confident that we are prepared to teach in the Phase 2 DLD protocol, we will take Monday, March 30 for teacher collaboration and planning. The faculty will use this pause in instruction time for extra training and preparation.
We will also use this day to encourage and promote student wellness. We want students to use the time to catch-up on any work, participate in the Christian Service project, engage in the physical activities offered by the Athletic Department, or explore the opportunities described below from the Student Activities Office. Students may hear from their teachers on Monday, but teachers will not assign any work to be due on Monday.
You can expect communication on Monday, March 30, 2020, with Phase 2 of the DLD protocol. Remote learning classes will resume on Tuesday, March 31, 2020.
Student Activities Opportunities
Student Activities is actively working to keep our students engaged with Jesuit High School in non-academic settings. Currently, this is taking place on social media using the Galley Crew Instagram account, @jhs_galleycrew. Please join us on Instagram! Elections for the 2020-21 Executive Council that were supposed to take place on March 23rd will now take place in an online format in the coming weeks. The current Executive Council is making those plans for online speeches and voting now. Students can also look for some upcoming virtual opportunities and activities to be involved with their classmates soon.
Morning Prayer and Afternoon Examen
Religious Coordinator Grant Houle '20 and the Campus Ministry student leadership team invite you to join their upcoming Daily Prayer and Examen Video Project which can be found on the Jesuit High School YouTube page. Starting Monday, March 30th at 8:30 am you can find the morning prayer and the Examen posted daily. Grant and his team really want to connect with the Jesuit High School Community. Read Grant's message to the student body. Additional spiritual resources can be found in the Religious Core section of the website.
Status of Major Events
In light of the new timeline of a school closure until May 1, Junior Prom and Senior Ball will not be taking place on their scheduled dates. Student Activities is working on alternate plans.
The Student Awards Ceremony, Baccalaureate and Graduation are still up in the air. Many families, especially the families of Seniors, would like to know what we are planning to do. At this point, it is premature for us to make any decisions until we know more and we receive additional guidance. We want to leave the doors open to any possibilities as we consider every contingency. Please remember that we are eager to have this information, just as much as you are.
Advanced Placement (AP) Exams
The College Board is waiting until April 3rd to make an announcement about test dates and other details so we hope to know more after their update.
Counseling Department Virtual Offices
As shared in the Counseling Department newsletter earlier this week, counselors are now set up with remote phones to connect with parents. If your student is struggling with adjusting to distance learning, has questions about scheduling or upcoming college applications, etc. you may continue to email or use their new contact numbers. All counselors will utilize these Distance Learning Office Numbers while our campus is closed. Find your student's counselor.
Understanding COVID-19
As we all move through this global pandemic, many new medical and scientific terms are being used. The Pre-College team at Wake Forest University has an excellent set of short videos specifically geared toward high school students to help answer questions and clear up rumors and misinformation about this new virus and explain terminology succinctly. We hope you find these helpful.
"God is not remote from us. He is at the point of my pen, my pick, my paintbrush, my needle — and my heart and my thoughts." — Pierre Teilhard de Chardin
Our next update will be on Monday with Phase 2 of Jesuit Sacramento's DLD and further regular updates will then occur weekly every Thursday.
St. Ignatius of Loyola — Pray for us.
Rev. John P. McGarry, S.J., President and Dr. Michael Wood, Principal