Staying Connected – Sept 11
Dear Parents, Guardians, and Caregivers,
My name is Jordan Brown, the Director of Equity and Inclusion at Jesuit High School Sacramento. I began this summer to facilitate an increased emphasis on diversity and anti-racism as part of the school's journey towards providing all students with a welcoming and safe campus. As a former Jesuit High School student, I am grateful to have the opportunity to educate our community on more anti-racist practices. My experiences of studying abroad, teaching boys and young men of color, facilitating culturally relevant workshops, providing educational technology resources, and leading youth immersions have prepared me to take on this important role.
With all that is going on nationally related to race and culture, equity and inclusion has become an even more important part of our mission and community. Grounded in Catholic Social Teaching and Ignatian education, we are uniquely equipped to make a significant difference in the equity and inclusion within our Jesuit community. The summer offered us time to connect with our current families and alumni through a series of listening sessions geared toward understanding the lived experiences of many students of color and their families as part of the Jesuit community. In addition to the historical accounts of racism in the United States, the killings of Ahmaud Arbery, Breonna Taylor and George Floyd have moved our community to take action. The student and alumni comments on a Jesuit social media post addressing the death of George Floyd prompted school-wide discussions of racism on our campus and within our lives. These events over the summer fueled our dedication toward anti-racist work and why it is vital to our students, families and the overall Jesuit experience.
The main initiatives of the Office of Equity and Inclusion for the 2020-2021 school year are:
Visibility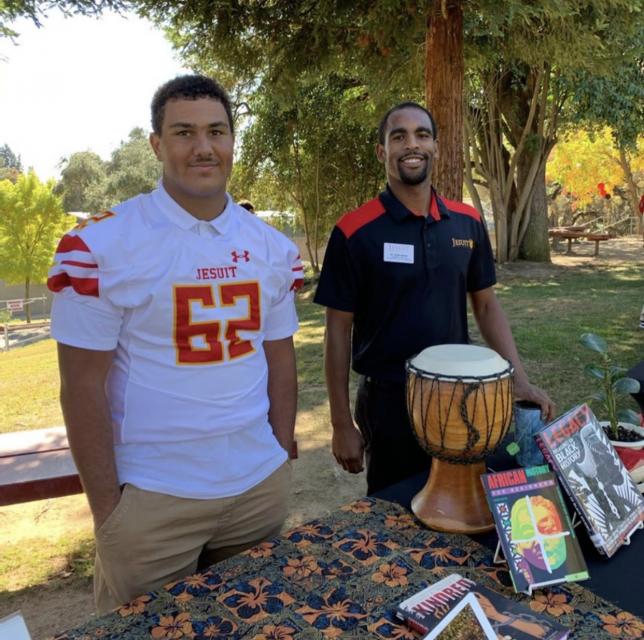 Community Engagement
Organizing a parent action group to educate, build parent relationships, and stay connected to discussions at school around equity and inclusion.
Partnering with the Office of Service and Justice at Jesuit Sacramento and local organizations to give our students access to opportunities to serve communities most affected by systemic injustices.
Meeting with other Directors of Equity and Inclusion at Jesuit schools across the country to learn how best to serve students and families.
Providing opportunities for alumni to engage with feedback and support.
Education
Designing and offering professional development for faculty and staff to incorporate cultural relevance, design thinking, and anti-racist practices when teaching and creating programs.
Developing opportunities for students to plan and take part in the Summit on Human Dignity focusing on race.
Evaluating opportunities to offer more course electives across the curriculum that center the experiences and voices of people of color
Hosting open dialogues for faculty and students to share concerns, learn, and become more confident in discussing these important and difficult topics.
This is an exciting year in Equity and Inclusion at Jesuit Sacramento, and we look forward to working diligently to address where we can grow as a truly equitable community where all students and families can be their best selves.
Thank you,
Jordan Brown
Director of Equity and Inclusion
Next Week's Calendar At-A-Glance
M C-1-2-3-4-5 | UC Campus Week Start
T C-6-7-8-1-2 | Frosh Counseling A
W C-3-4-5-6-7 | Class Elections | Frosh Counseling B | Jesuits West Training Series
TH C-8-1-2-3-4 | Frosh Counseling C
F C-5-6-7-8 | Club Day