Cell Phone Choir Sings Homeward Bound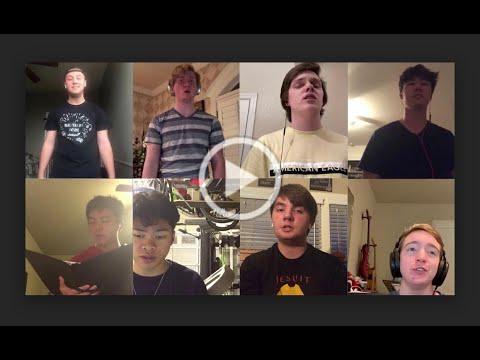 As a gift to all of you from our students, we offer this beautiful "cell phone choir" rendition of Homeward Bound by Marta Keen, arranged by Jay Althouse. Performed by some of our Chamber singers and accompanied by their teacher, Rex Rallanka '96.
Chamber Choir members performing are Seniors Carter Wink, Gian Papio, Charlie Nugent, Madhav Rajesh, Zack Lund and Deuce Zak; Juniors Evan Bird, Aaron Chou, and Donovan Jasper. The octet video was synched and edited by Alex Chen '21.